Bravo TV's 'Winter House' Trailer Is Here
Fan favorites from Bravo's Southern Charm and Summer House join forces in Vermont.
Ashley Hoover Baker September 8, 2021 12:48pm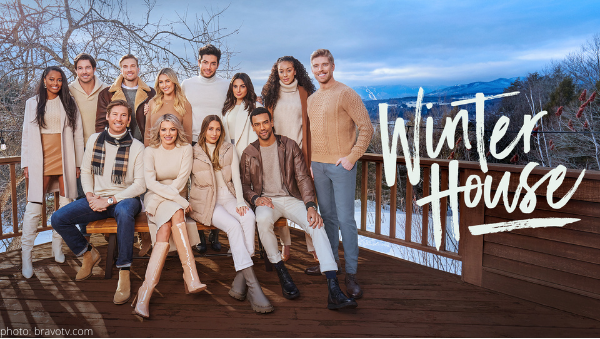 "We're doing Vermont baby!" –Kyle Cooke 
Fan favorites from Bravo TV's Southern Charm and Summer House have joined forces- along with some new faces- for a two-week vacation at a ski house in Stowe, Vermont.
The cast:
Southern Charm's Craig Conover and Austen Kroll take on New England with Summer House stars Paige DeSorbo, Kyle Cooke, Lindsay Hubbard, Amanda Batula, Ciara Miller, and Luke Gulbranson.
Joining the Bravolebrities are Julia McGuire, Andrea Denver, Gabby Kniery, and Jason Cameron.
Drama:
Though most of the show's storylines seem to revolve around the cast's love life, particulary Austin- who is in a love square with Lindsay, Ciara, and his ex-girlfriend/SC co-star, Madison LeCroy.
Unfortunately for Loverboy himself, Kyle, and his fiance, Amanda, there is trouble in the winter wonderland.
"I just want to be okay," Amanda cried as her fiance tried to find her.
Watch for yourself:
View this post on Instagram
Winter House premieres Wednesday, Oct. 20, 2021 at 9pm on Bravo TV.
Which storylines are you most excited to watch unfold? Sound off in the comments!
---