Summer House: Kyle Cooke Releases EDM Song With HARBER
Wait until you hear the name of the track...
Ashley Hoover Baker March 13, 2020 3:44pm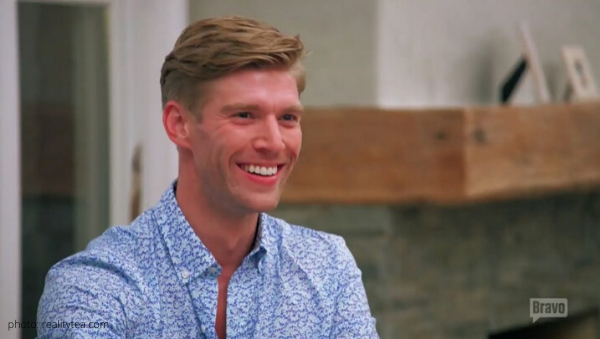 "F*CK WORK, it's time to play." That's life according to Summer House's Kyle Cooke in his new EDM song with DJ HARBER called F*CK WORK.
"I'm obsessed with music and am a sucker for a remix or remake," Kyle explained in an exclusive interview with PEOPLE. "It's blown my mind that nobody's remixed or covered the original work hard play hard anthem."
Kyle collaborated with HARBER who specializes in  "trop-pop" (tropical pop for those of you not on the level.)
"Once I met HARBER I knew he was the man for the job. We brought alcohol into the 21st century with our Sparkling Hard Tea, Loverboy," Kyle detailed. "And as an ode to the band known for the work hard play hard anthem, I wanted to bring 'Working For The Weekend' into the 21st century as well. It couldn't be more fitting — and I'm also excited to be making my song debut on 'F*CK WORK' with HARBER."
"When we got into the studio, rather than remake the original, HARBER and I decided to lean into today's current house trends and make our own song that still pays tribute to the original," Kyle added.
According to HARBER, "It was a blast getting into the studio with Kyle to make 'F*CK WORK' and I'm already overwhelmed with the unbelievable crowd responses I've been getting after playing it during my last couple of shows!"
Without further ado… Bravoholics, I present F*CK WORK by HARBER feat. Kyle Cooke.
I broke down F*UCK WORK and all the other hot news from this week in reality tv and celebrity news on the On This Day Entertainment podcast. You can listen here!
Do you think F*CK WORK slaps as hard as I do? Sound off in the comments!
---