Whitney Rose Says Heather Gay Remained Mum Regarding Her Black Eye For Legal Reasons
It was "blunt force trauma."
Staff September 24, 2023 11:05am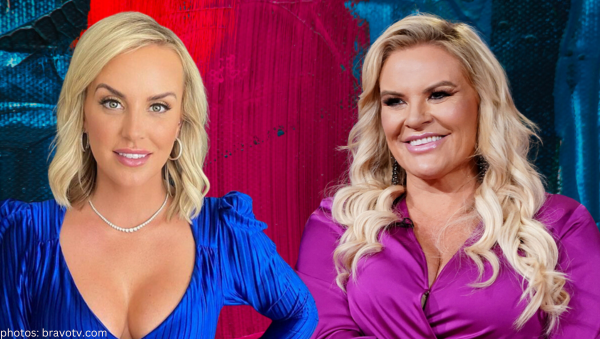 Whitney Rose gave some insight into the continuing saga of how Heather Gay got a black eye last season on Real Housewives of Salt Lake City.
The Wild Rose Beauty founder joked, "I did not hit her," before describing how "gnarly" her cousin's eye looked during an appearance on Scheana Shay's Scheananigans podcast.
"It was the whole thing – it was the eyeball … when she came into the room and took off her sunglasses I almost threw up looking at her. It hurt my stomach to look at her."
Whitney declared Heather was injured due to "blunt force trauma."
At the time, Whitney was "upset" by how the other half of 'Bad Weather' handled the situation, but understood her cousin's motivation after taking a "step back and talking to her a little more about it."
Whitney noted, "That's a legal issue if, indeed, she was hit."
It turns out, Heather was just as hurt by the aftermath of her injury as actually getting the black eye.
"I think Heather was really hurt by the statements made."
"It's hard because when it came to the black eye and her not being willing to talk about for reasons I understand now – she kind of set herself up for speculation. She wasn't sharing any information."
"I see both sides of it. But I do see why Heather would be hurt by the speculations made, but also if you're not honest about it, you're leaving it up for everyone to decide."
View this post on Instagram
How do you think Heather got the black eye? Drop your opinion below.
---