Heather Gay's Sister Tells Whitney Rose To Move On From Their Fractured Friendship
"Until she has use for you, she has no use for you."
Ashley Hoover Baker February 4, 2023 8:34am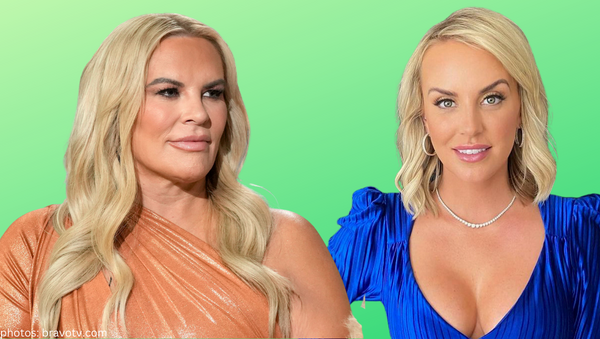 Do you remember meeting Heather Gay's estranged sister, Nancy, while on the Real Housewives of Salt Lake City cast trip to Vail?
Well.
It appears that Nancy didn't only make a cameo on the show … it was a cameo in Heather's life.
This revelation came in a social media exchange that an RHOSLC fan had with Whitney Rose, Heather's cousin/former bestie after seeing how Whitney was disregarded by her sister all season.
Bad Weather:
The Instagram user wrote, "Whitney fought all season long for a friendship that unfortunately was very one-sided. And when she realized there was no real reason to fight for it anymore it has allowed her to move on."
"I can't wait to see her next season coming in with a clear vision of what's being presented with her."
Whitney affirmed her fan's comment writing "Exactly this" paired with a red heart emoji.
Nancy called Heather out:
In response to Whitney coming to terms that her relationship with Heather is DOA, Nancy entered the chat.
"Stop waiting for Heather. Until she has use for you, she has no use for you. Believe me, I know."
In case you were curious about Heather's relationship status with Nancy, I'm sad to report … it doesn't exist.
"I waited 20+ years for her, only to be used for a storyline in Vail. She hasn't spoken to me since the day we filmed, and I consider it to be the last conversation we will ever have."
Nancy added "It was nice to meet you [Whitney] in Vail. Sorry that you finally saw the real Heather."
View this post on Instagram
What are your feelings knowing that Heather used her estranged sister for a storyline? Do you think Bad Weather will ever reconnect? Drop your opinion below.
---