VPR's Tom Sandoval Blames Editing For His Behavior At Stassi Schroeder's Book Signing At TomTom
"There was so much more going on behind the scenes...my major stress and frustration was definitely misdirected."
Ashley Hoover Baker January 24, 2020 8:05am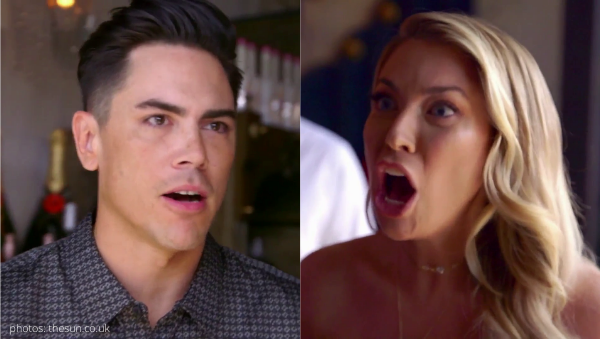 This was a bad week for Tom Sandoval…
The Vanderpump Rules star is blaming editing for his 'selfish' and 'egotistical' behavior towards co-star, Stassi Schroeder, at her book signing held at TomTom. Keep in mind, this fight wasn't an isolated event. It all began with a 2 am text message. Let's go back a bit to see the big picture.
The rage text-
Tom had sent a rage text to Stassi in the middle of the night before the finale of her book signing tour, warning her that would ban her from his restaurant. A fan called out the 5% TomTom owner and prompted him to suggest editing was to blame. In the words of season one AND season 8 Stassi, 'How dare you?!?!'
The backlash-
A large majority of fans were truly disappointed in Tom's unprofessional approach to the situation. A fan tagged him on the 'gram expressing her disappointment in his behavior. That's when Tom redirected the blame to the editing of the scene. "There was so much more going on behind the scenes…wish we could fit it all in…my major stress and frustration was definitely misdirected."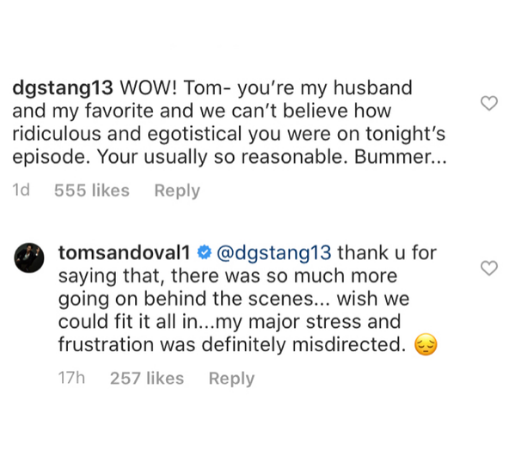 What is Ariana Madix's opinion on the fight?
This has to be awkward for Ariana, as Tom is her boyfriend and she's close friends with the NY Times best selling author of Next Level Basic. Well, the co-author of Fancy AF Cocktails, took Stassi's side.
Ariana took to Twitter to agree with angry Sandoval fans. Ariana's response to Tom's unprofessional behavior was, "I don't disagree." The former SUR bartender also noted that she pleaded for Tom to not send the infamous text message to Stassi.
Another fan wrote that Sandoval was '100 percent wrong' to treat a guest the way he treated his alleged friend. Ariana's response? "Yup. Told him not to contact her and went the F to bed."
Stassi has not yet commented on Sandoval's behavior on social media.
I got a behind-the-scenes look at the cast of VPR when I attended the Vanderpump Cocktail Garden opening party in Las Vegas. I even recorded a bonus of my podcast, On This Day Entertainment, to spill the tea on my experience. In case you'd like to listen…
Do you think editing may have had a part in the drama, or is Sandoval deflecting to save face? Drop your opinion off in the comments!
---