Former RHONJ Star Joe Giudice Feels Sorry That Teresa Giudice's New Husband Has To Deal With Gorga Family
"I dealt with that thorn in my side for 20 years."
Ashley Hoover Baker August 7, 2022 2:23pm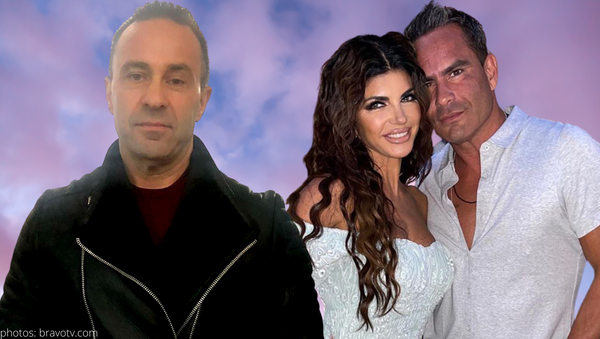 Tre's first husband, Joe Giudice, congratulated his ex/baby mama while throwing shade at her family.
According to reports from TMZ, Joe is happy that Teresa found love, but pities her new husband for having to deal with the Gorgas.
"He's glad Teresa found a special someone in Luis Ruelas, but he feels bad the new husband has to deal with Joe Gorga and his wife Melissa as part of the package."
Gia, Gabriella, Audrina, and Melania's dad elaborated, "I dealt with that thorn in my side for 20 years. Unfortunately, they always come around."
"Joe says he doesn't miss dealing with the Gorgas … and other than feeling sorry for what Luis is walking into with them, he wishes the newlyweds all the best." 
Never forget the RHONJ season 5 battle of the Joes….
Ok, but do you believe Joe is really happy for Teresa?!?! Sound off in the comments.
---