Teresa Giudice's Fiancé Luis Ruelas Allegedly Pushed Ex-Wife Into A Metal Pole
Ashley Hoover Baker May 25, 2022 1:29pm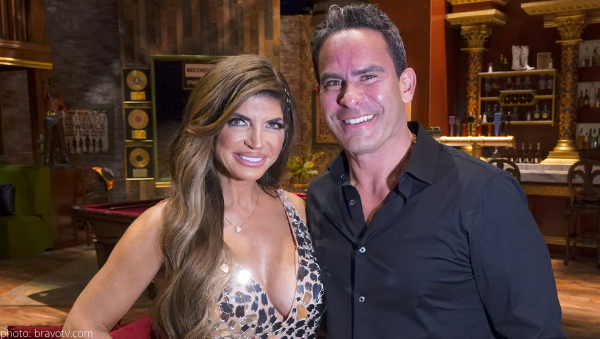 Back in the hot seat…
Marisa DiMartino, the ex-wife of Real Housewives of New Jersey's Luis Ruelas, reported that she was pushed into a metal pole during a "heated" argument with her then-husband back in 2012.
(Maybe the metaphorical 'hot seat' is why Luis' face is a spectrum of reds and purples?!?!)
The altercation:
Page Six obtained a police report that alleged Luis and Marisa "began to argue over finances" during their marriage a decade ago.
"The dispute became heated and culminated with [Ruelas] pushing [DiMartino] into a metal support pole in the garage."
The incident between Teresa Giudice's fiancé and his ex allegedly was "in the presence of the couple's son."
Marisa "refused medical attention and was adamant that she did not wish to sign a charge."
No arrest was made.
Claims against Luis:
Page Six provided Marisa's responses to a questionnaire on a police report.
The following can only be described as *chilling.*
Marisa checked YES to the following:
Has Luis ever "threatened to kill [her] or [their] children?"
"Has the physical violence increased in frequency or severity over the years?"
Is Luis "violently and constantly jealous" of her?
In a bit of positive news for Tre's fiance, Marisa "denied he ever "'strangled or choked'" her or had "'beaten [her] while [she] was pregnant.'"
Sending best wishes to Tre, her love bubble, and her dorters…
Is anyone else already wondering if Margaret Josephs will bring this up next season? Sound off in the comments.
---