Summer House Fans React To Kyle Cooke Saying Carl Radke Was 'Coked Out' At Loverboy
"Who needs enemies when you have friends like Kyle?"
Ashley Hoover Baker February 22, 2023 10:57am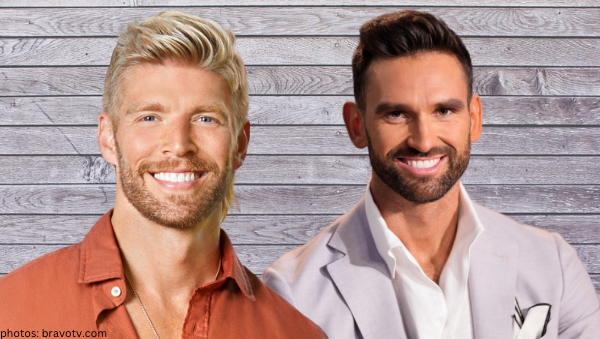 Friendships should be fun!
Fans of the popular Bravo show, Summer House, aren't happy with Kyle Cooke after a recent episode aired.
ICYMI, this was what Kyle said about his 'friend,' Carl Radke.
"When I hired Carl, he was unhireable. And showed up to work drunk. Are you kidding me? He showed up one day so coked out, he didn't bring his computer."
This comment didn't go over as Kyle thought it would. Fans were quick to defend Carl and his journey to sobriety, while dragging The Traitors alum for trash.
Fans are concerned that Carl may be a less attractive job candidate as a result of Kyle's revelation but focused on Carl's personal health struggle being made public without his consent.
"Kyle has breached Carl's privacy by discussing their employer/employee relationship and his medical condition on tv."
"It's so sad considering how far Carl has come in his sobriety."
"Carl has been a loyal friend to Kyle and Amanda [Batula]. I don't recall Carl ever saying anything bad about their relationship while everyone was talking crap and encouraging Amanda not to marry Kyle."
"Who needs enemies when you have friends like Kyle?"
View this post on Instagram
Model Chrissy Teigen entered @bravobybetches' chat to add, "the best part is that you'd expect something really CRAZY to come after the first part but it was just that he didn't bring his laptop."
** For the record, I forget my laptop while sober regularly…**
What did you think about Kyle's comment about Carl? Sound off below.
---