Brandi Glanville Did Not Attend The Traitors Reunion After Ultimate Girls Trip 4 Altercations
Boots were on the ground during the filming of The Traitors reunion, just not Brandi's.
Ashley Hoover Baker February 18, 2023 6:03am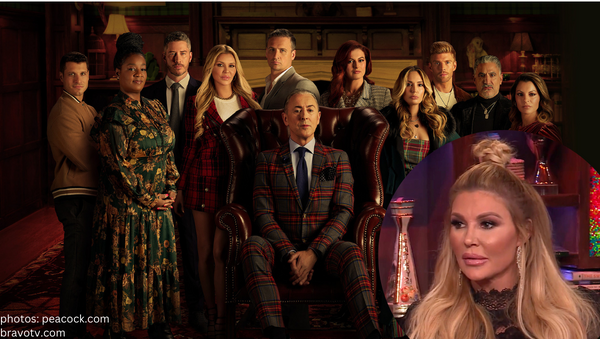 Consequences:
Brandi Glanville was reportedly absent from the filming of the The Traitors reunion after rumors circulated regarding altercations she had while filming the Real Housewives Ultimate Girls Trip 4.
Instagram's @realmomsofbravo reported that Brandi was not in attendance after a follower, who has a friend with boots on the ground, alerted them that "She wasn't there! I have a friend on the cast."
This shady betch's favorite part of the story is that this was news to Brandi as well …
Brandi Glanville did not attend The Traitors reunion 😢 Apparently this came as a shock to her as well…

Looks like Peacock is really putting her on a time-out, given the string of bad press surrounding RHUGT4 pic.twitter.com/eaya92U3Vl

— Zack Peter (@justplainzack) February 17, 2023
Comments:
The comments sided overwhelmingly with the network for not inviting Brandi to film after her alleged behaviors from RHUGT4.
"Well if you walk around *allegedly* assaulting people you can't just show up at a reunion like nothin happened."

"She is officially canceled. Self sabotaged."

"Has to be, right? Like, she's clearly a liability."

"It has to be done right?? Although I'm always shocked when one of the Bravo peeps say something stupid or exhibit violent behavior and they are welcomed back. 🤷🏼‍♀️"

"Good! I commented before that if she was invited to this, it shows bravo does not care how employee's behave. She is being accused of sexual assault and they should take it seriously"

"Just like Phaedra she'll just be gone for a little while and then Andy will slowly sneak her back in."
Would you like to be officially finished with Brandi Glanville or do you love the mess she brings? Sound off below.
---