I Stalked Kathryn Dennis's OnlyFans Page So You Don't Have To
Find out what the former Southern Charm star is charging $14.99/mo for!
Ashley Hoover Baker January 24, 2023 2:53pm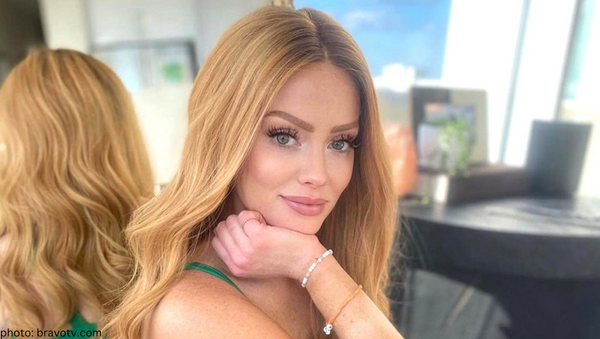 Kathryn Dennis fans rejoice!
Just after the Southern Charm star was fired for treating people poorly, Kathryn joined OnlyFans.
Since the redhead beauty charges $14.99 a month for her exclusive content, let's hope she is mindful of her interpersonal interactions moving forward.
I took a dive into Kathryn's content created for 18-year-olds and older so (hopefully) you don't get NSFW ads in your feeds. You're welcome.
The profile:
Kathryn's profile reads, "Hey you, your fav ginger here 😉 You probably know me from Southern Charm on Bravo but you don't know the real me—at least not yet."
"I've been on tv since I was 21 and just turned 31! Now that I have a place where I can be free to be all of me and taking reign of my 30's, I'm super excited to be able to express myself in ways that I haven't been able to over the last 10 years."
"I feel like I am finally discovering myself again and am excited to share the journey with you 💞 wings grow strong once the cage is gone."
The pics:
Looking mighty spicy in a spaghetti strap halter top bikini, Kathryn's auburn locks drape across her face with her cleavage in the forefront of her page's banner, with a less risque photo used in her profile pic.
Kathryn Dennis's OnlyFans profile pics are 🔥 #southerncharm pic.twitter.com/pbU96Bqc0d

— OnThisDayENT (@OnThisDayENT) January 24, 2023
The cost:
Kathryn offers a monthly subscription with a fee of $14.99 or you can save by bundling.
For 10% off, you can get 3 months for $40.47.
A 6-month subscription will get you a 20% discount costing only $71.95.
The best offer is a yearly subscription with 30% off coming out to $125.92.
The content:
Sorry to disappoint, but I did not subscribe to Kathryn's page, so I couldn't sneak a peak of her photos/videos. All I can offer you is the text of her posts. Without further ado …
"Have an amazing Monday babe 😘"
"From behind on rare occassions 😉"
In case you want to see for yourself …
Do you think Kathryn's OnlyFans subscriptions will compensate monetarily for what she lost from her Bravo contract? Drop your opinion in the comments.
---