Shannon Beador Was Arrested For DUI After A Hit-And-Run
We need Andy and a camera!
Staff September 18, 2023 11:18am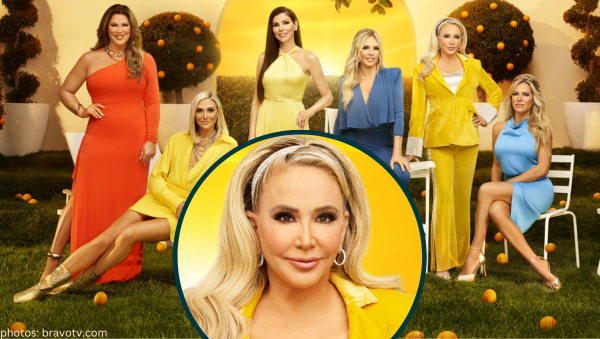 Someone needs to grab nine lemons in a bowl for Real Housewives of Orange County star, Shannon Beador STAT!
The Bravolebrity needs to clear negative energy after being arrested for both drinking and driving and driving into a residential property in Newport Beach, even clipping a home.
TMZ reported that Shannon tried to manipulate the crime scene. "Beador then turned back onto the road and kept going before parking her vehicle in the middle of the street and getting out with her dog."
"Our sources say she tried to act like she was taking a walk when police arrived after receiving a 911 call. We're told she wasn't fooling anyone … as she appeared wasted and was taken into custody."Shannon's car was "seized" as it is part of the investigation.
"A rep for Newport Beach PD says Beador was booked for 2 misdemeanors … hit-and-run and DUI alcohol.""She was cited and released without bond."

We need Andy and a camera!

"Sources with direct knowledge tell us she was not filming with Bravo before the arrest, as the show's not currently in production."

Shannon's lawyer, Michael Fell, "spent quite a bit of time with Shannon yesterday."

"She is extremely apologetic and remorseful. We will be awaiting the official information on this case as it becomes available, and Shannon is prepared to accept full responsibility for her actions."

Shannon isn't the first RHOC cast member to get arrested for drinking and driving …

Gina Kirshenheiter famously got a DUI in 2019 and Shannon boasted about helping her on-again-off-again friend throughout that time.
Do you think Bravo TV will send cameras in [a lá Scandoval] for filming? Drop your prediction below.
---