Tom Sandoval "Has A 'You're Welcome' Attitude" Towards The Rest Of The VPR Cast
"We have all this, and it's because of what I did."
Ashley Hoover Baker June 8, 2023 10:52am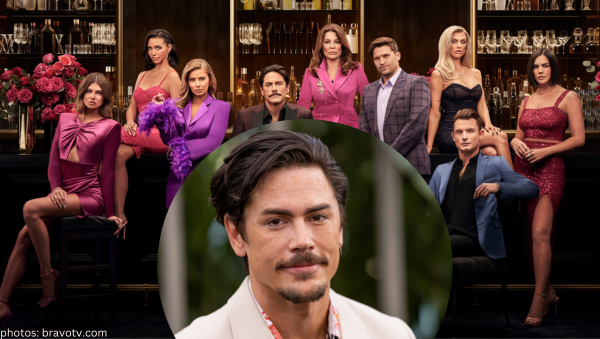 Bachelor Nation's Nick Viall had a run-in with Tom Sandoval's manager who was happy to give the season 21 Bachelor intel on his client.
"I actually over the weekend ran into Tom Sandoval's manager. I didn't know he was the manager – it just came up in conversation."
During the interaction, Nick was able to detect how little Tom's team believes in him. "The reaction I got from them is they don't have much faith in Sandoval's ability to say and do the right thing."
During an episode of The Viall Files podcast, Nick explained that Sandoval isn't self-aware enough to understand the damage he's done. "I think he has to first fully understand what he did. I don't think Sandoval has."
He continued, "I heard from a very reliable source that Sandoval right now has the mindset and has said so through actual words that he has a 'You're Welcome' attitude for everyone else on Vanderpump."
"Like, hey, this has all blown up, we're bigger than ever, we have all this, and it's because of what I did," explained Nick of his conversation with Sandoval's manager.
"I honestly think that he thinks that and he believes that [the cast owes him]. So much so people have heard him say that."
View this post on Instagram
Do you believe Tom is delusional to believe the rest of the cast owes him for Scandoval? Sound off in the comments.
---