RHOC Fans Show Concern For Archie The Dog After Shannon Beador's DUI
"She could have killed him."
Staff September 18, 2023 4:19pm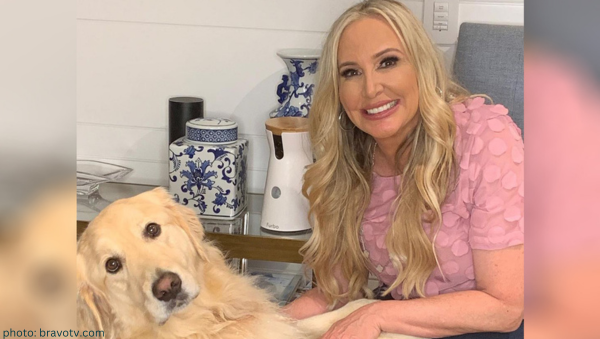 A drunken Shannon Beador endangered her dog's life during her drinking and driving fiasco … and Bravoholics aren't having it.
The Real Housewives of Orange County star got dragged for not only driving under the influence and hitting a house, but using her dog, Archie, as an accessory to her crimes.
ICYMI:
After Shannon hit the Newport Beach home with her car, she tried to manipulate the crime scene.
TMZ reported "Beador then turned back onto the road and kept going before parking her vehicle in the middle of the street and getting out with her dog."
"Our sources say she tried to act like she was taking a walk [with Archie] when police arrived after receiving a 911 call. We're told she wasn't fooling anyone … as she appeared wasted and was taken into custody."
Justice for Archie:
Fans of RHOC were quick to show empathy for Archie, who is trending on Twitter X.
"Poor Archie. He doesn't deserve to be around her. 😢 He should be with someone who will give him a safe home and lots of love. She could have killed him."

"

Gina should take him in! @ginakirschenheiter

"

"Hopefully CPS finds a good home for Archie 🙏🏼"

"Driving drunk with your dog is animal abuse!! How dare her. 

#savearchie

😢"

"No joke- Archie deserves a healthy, safe environment and home. She could have killed him. 😥😥"

"Poor Archie. Imagine the shit Shannon says to him in her drunken stupors 🐶🥺"

"She's struggling and hopefully gets the necessary help to heal. I'm glad she and Archie are without injury, hoping it's not a repeated pattern. She does love Archie very much as he does her. Send her prayers and positive vibes that her and her families futures are safe and bright."

"She really needs help. I'm glad no one was hurt but poor Archie, he could have been killed."

"Poor Archie is now an accomplice to a criminal case"
See for yourself:
View this post on Instagram
What are your thoughts on Shannon drinking and driving with Archie in her car? Sound off below.
---