Gina Kirschenheiter's Ex Will Finally Make An Appearance On RHOC
"I was very thankful that he [filmed] and I do owe a lot of that I think to his girlfriend."
Ashley Hoover Baker November 12, 2020 12:29pm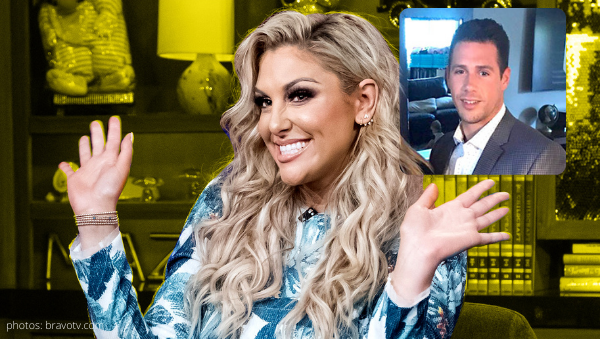 Yes, this is Gina Kirschenheiter's third season on the Real Housewives of Orange County and no-audiences have never met her ex-husband, Matt Kirschenheiter.
I found it strange that Matt was such a mystery, until we learned of the problems in their marriage. Though Gina and Matt were still married when Gina became a Real Housewife during the franchise's 13th season, and his infidelity was a major part of Gina's season 12 story line- which ultimately led to their divorce.
Considering there were many issues in their marriage, the former flames are doing a great job co-parenting, according to the former casida dweller- which we will get a peak of during season 15 of RHOC.
The co-parenting process:
The new homeowner sat down with US Weekly and spilled the tea on the status with her baby daddy.
"It took us a long time to get here, but you really rock [co-parenting]. We are very good co-parents and we have a very open dialogue and we talk all the time about the kids. And I don't even know, honestly, at this point what our legal things say or whatever."
Gina explained that she and Matt agreed that a healthy co-parenting relationship would be "the happiest, healthiest thing for the kids."
View this post on Instagram
Why did Matt decide to appear on camera?
"I was very thankful that he [filmed] and I do owe a lot of that I think to his girlfriend," Gina detailed.
What an unexpected turn of events!
"She's good for him. And she has children also and she always puts the kids first and I think it was helpful for everybody. Even though I did go through such bad things with Matt, I feel like it is important for people to see that you can go through all those bad things, but then you can move on. And obviously, it's still complicated and emotional and I'm totally willing to share that, but I'm also willing to have my daughter's father at her birthday party if she wants a father there."
Gina is cautiously optimistic for Matt's cameo:
"I hope that it doesn't affect, like, where we've gotten to now, like seeing things, it's so hard, it's so scary."
"You want to be vulnerable and you want people to be able to see and understand what you're going through, but then it doesn't air for a long time later. And then you don't want to test that. The dynamic that you've worked hard to create. So, but we're cool."
In case you're one of the many former RHOC fans boycotting this season of RHOC:
Gina has a new boyfriend, Travis Mullen, who also has three kids. The lovebirds are living their best Brady Bunch life in a three bedroom home filled with bunk beds.
Watch the interview for yourself!
Want to stay up to date with all the latest reality tv news and gossip?
Check out the On This Day Entertainment podcast so you don't miss anything from your favorite Real Housewives and beyond! Here is the most recent episode!
Are you excited to finally meet Matt? Drop your opinion off in the comments!
---