RHOC: Gina Kirschenheiter Is In Love With New Boyfriend
Gina called 2019 "one of my favorite and least favorite years to date."
Ashley Hoover Baker January 2, 2020 9:01am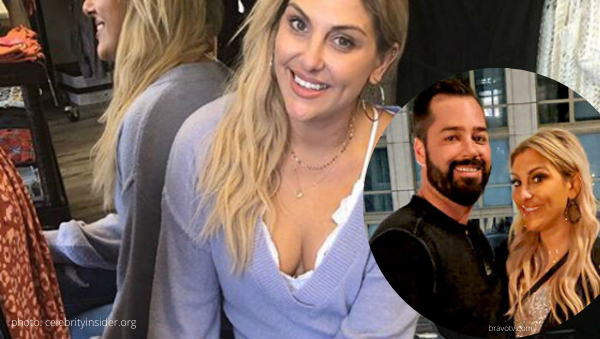 Real Housewives of Orange County's Gina Kirschenheiter reveals she's in love with her new boyfriend, Travis Mullen, after "one of my favorite and least favorite years to date."
The mother of three flaunted her months-long relationship on social media on New Year's Day saying she's ready for a fresh start after spending most of last year engaged in battle with her estranged husband/baby daddy Matt Kirschenheiter after filing for divorce.
Gina took to the 'gram to post a series of super cute shots with her new man. The RHOC star captioned her photos, "2019 started as a year filled with mistakes, regret and heartache and ended up being a year full of hope, perspective and love. ❤️WHAT A YEAR IT WAS!" The "RHOC" star continued by stating, "Honestly one of my favorite and least favorite years to date. Looking so forward to 2020. @travis.mullen.85 I love you. ❤️ #happynewyear #rhoc new beginnings."
I don't know about you, but I'm so happy for Gina. In case you missed it, her past 12 months have included a messy divorce battle, an infamous DUI after a mom-night-out, and an up and down relationship with her fellow cast mates, including her RHOC BFF, Emily Simpson.
Posting a lengthy caption to Instagram ahead of the new year, she said she is far from perfect and acknowledged her mistakes. "This year was hard. I'm far from perfect and this year has certainly proven that. Fortunately, perfection has never been a goal or expectation of mine. I've made mistakes and I will continue to make mistakes. I choose to stay positive and recognize that every bad mistake I make and ever bad experience that comes to me is an opportunity for personal growth. I have more and more life perspective with every experience I have. Good or bad. I will stay grounded and humbled. I am proud of where I came from and where I am going. Thank you to everyone who has supported and comforted me throughout my life journey. U r what makes my life profound. ❤️ #Rhoc #goingoffthegridforafewdays #thankful."
To hear my hot take on Gina's new found love, Luann de Lesseps news and enjoy some Beverly Hills 90210 nostalgia, check out the On This Day Entertainment podcast! Click here to listen for yourself.
Do you think Gina is in a good place to be in a serious relationship? Drop your opinion off in the comments!
---