RHOC Domestic Violence Details Revealed
Gina Kirschenheiter claims her estranged husband choked and hit her with their kids nearby.
Ashley Hoover Baker June 26, 2019 2:40pm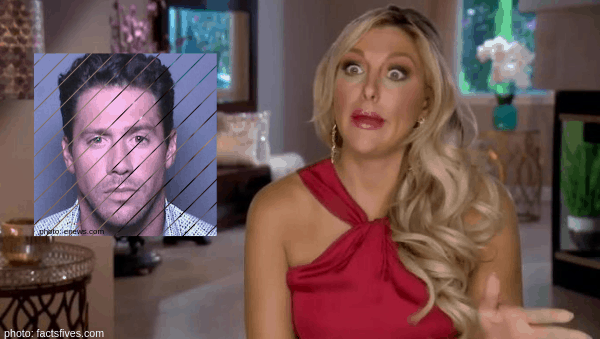 Details from the Real Housewives of Orange County's domestic violence allegations are revealed! Gina Kirschenheiter claims her estranged husband, Matt Kirschenheiter, choked and hit her with their young children nearby.
The Blast reported that "Gina claims that after returning home from a night out over the weekend, Matt showed up at her home around 2:00 AM, 'pounding at the door.' She says when she went downstairs, he had already entered the house. She says he then 'threw me down on the couch and threw some furniture around' and claimed he was screaming in my face and saying he was going to kill me."'
"He ripped my bra off, then took a pillow and hit me on the side of the head with it hard. I begged him to stop…to calm down…but he kept hitting me."
"He started to hit me on the side of the head with his open hand. When I tried to get up off of the couch, he threw me back down and began choking me. Then he started to hit me all over my body."
Trying to stay sexy and not get murdered (any Murderinos here?!?!), Gina allegedly ran out of the house screaming. She ran towards the neighbor's house, but "Matt came after her and 'grabbed me and dragged me on the cement back into the house. He threw me back on the couch started hitting me again telling me he was going to kill me. His eyes were black and nothing I could say would bring him back to reality,'" according to reports from The Blast.
Sadly, this is not the only time Matt behaved violently. According to court docs obtained by The Blast, "There are other incidents that have scared me in the past. Too many to remember. At this point, I have to protect me and our children. Respondent and I had attempted reconciliation in hopes of keeping our family together, but I now realize it's better for us both to move on for the sake of our children. I am heartbroken for all of us. Matt needs professional help, which is more than I can give him."
If you, like Gina and may others, are a victim of domestic violence, click here for help. You can also call this number- 1 (800) 799-7233.
Would you be interested in seeing how this saga plays out on RHOC? Sound off in the comments!
---