Lisa Rinna Shares Text Exchange With Denise Richards Proving Garcelle Beauvais' Claim Was False
Ashley Hoover Baker June 24, 2022 1:19pm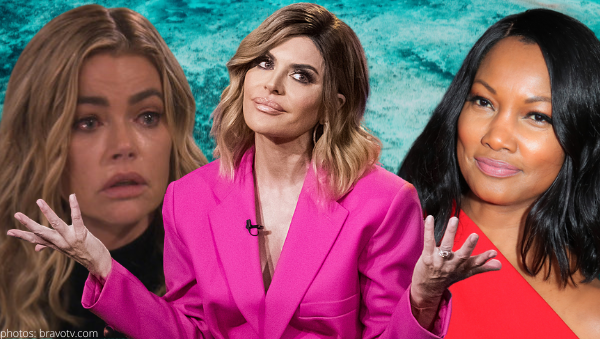 "
You've heard a lot about me, but it's only true when it comes from my lips.
" –
Lisa Rinna
The receipt:
Rinna took to her Instagram story to share the receipt, but only after Garcelle Beauvais insinuated (on-air, for the record) that Denise said the alleged exchange never happened…
The text Lisa sent to Denise on Saturday, October 2nd at 11:30 am.
"Denise, I am deeply sorry for the way I treated you on and around the show. I hope you are doing well, and I wish you and your family nothing but the very best."
On Monday, October 4th at 6:01pm, Denise responded, "Thank you so much for your text. It means alot [sic]. I hope you and your family is good."
Rinna "thought it was private:"
Lisa stated why she felt a need to "set the record straight."
The former Days of Our Lives actress made it clear she didn't plan on sharing screenshots of her convo with Denise with the world, but after seeing the June 22nd episode- Lisa decided it was important to clear the air.
In case you missed it:
On the current 12th season of RHOBH, Garcelle mentioned that Rinna should reach out to the Drop Dead Gorgeous/Wild Things actress after the feud that ended their decade-long friendship.
After Lisa told the group about their recent exchange, Bravo cameras cut to Garcelle texting Denise about her *alleged* exchage with Rinna.
Denise's response?
"When?"
Do you believe Lisa or Denise? Drop names in the comments.
---