Ultimate Girls Trip's Brandi Glanville Is "Pissed Off" Over The "Narrative" Involving Caroline Manzo
"It's BS & Caroline was fine."
Ashley Hoover Baker March 30, 2023 5:03pm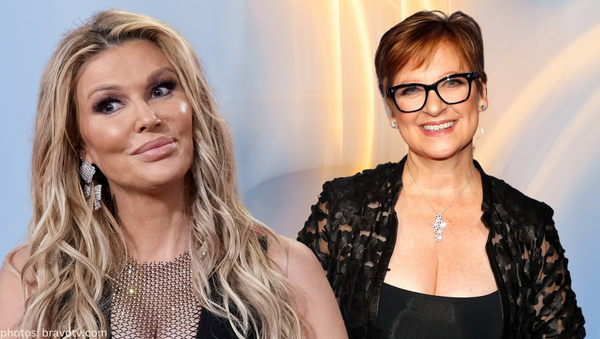 Former Real Housewives of Beverly Hills star, Brandi Glanville, took to Twitter to share her mental state amid the rumors that she sexually assaulted Caroline Manzo while filming the fourth season of Real Housewives Ultimate Girls Trip in Morocco.
"I'm fucking sick of this narrative," explained the RHOBH alum.
"I was hired for a 2nd season of girls trip cuz they LOVED what I did on 1st season I was told to bring the party just like before & that's exactly what I did & I was punished for it. It feels like a fucking setup."
"It's BS & Caroline was fine," insisted the 'faithful' from The Traitors.
"Those are my statements. Yes, I'm pissed off. Yes, this is been life fucking ruining."
Brandi divulged what really went down the night of the alleged fondling and nonconsensual kisses. "I can speak on anything I want to speak on-it was at the end of an 18-hour Wrk day at our belly dancing party & I'd like to see footage on it beforehand as both myself & Caroline were very intoxicated."
Did that clear anything up? Just that grammar and punctuation matter. We shall continue to wait to see what really happened on the RHUGT4 set.
In case you were curious, although Brandi is already low-key blaming the edit, she does not plan on taking legal action regarding this situation. "I am not suing ANYONE not #Peacock or Anyone else for that matter."
Where do you stand in the Brandi/Caroline saga? Sound off in the comments.
---