RHOSLC's Lisa Barlow Clarifies Relationship With Jen Shah Amid Legal Woes
"We have to see how things pan out when she starts trial and let the judge and jury come to a verdict before we all do."
Ashley Hoover Baker October 9, 2021 2:04pm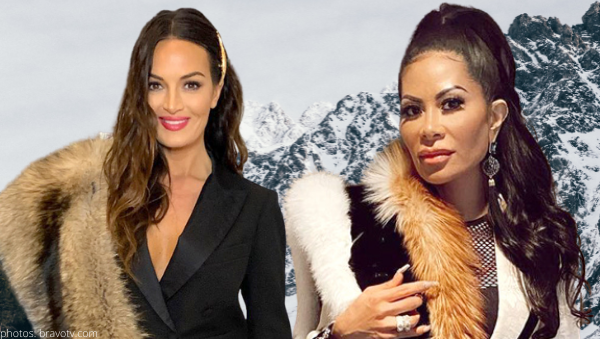 Real Housewives of Salt Lake City's Lisa Barlow took time to clarify where her friendship stands with Jen Shah amid the alleged fraud and money laundering lawsuits against her.
The Vida Tequila CEO sat down with Page Six and explained that she would "100 percent side with the victims" if her co-star is found guilty.
Tell-it-like-it-is Lisa:
RHOSLC fans know they can count on the fast-food aficionado to give her honest opinion, even when it "might be controversial."
Lisa continued, "I believe in due process."
"After what our country has gone through over the last two years and social justice, we cannot presume people are guilty, and then they have to prove themself innocent. We need to go through the legal system."
"Jen will be held responsible in a court of law if she is found guilty, and we need to let a judge and jury decide whether the allegations against her- which are horrific- true or not."
"And everyone in this country deserves due process."
"You have to wait and let the facts unfold and then make a decision on how you're gonna move forward with it.
"As for a court of law, we have to see how things pan out when she starts trial and let the judge and jury come to a verdict before we all do."
Watch highlights from the interview for yourself:
Want to stay up-to-date on things Real Housewives?
Check out the Pink Shade podcast for weekly Bravo Breakdowns and so much more!
Do you think Lisa is being too generous to Jen, or do you believe she is right in waiting for Jen's trial before making a decision regarding the future of their friendship? Drop your opinion off in the comments!
---