Damning Messages From RHOSLC's Jen Shah Prove Her Intent To Scam Sick And Elderly People
"We can run this for a long time."
Ashley Hoover Baker December 30, 2022 5:22am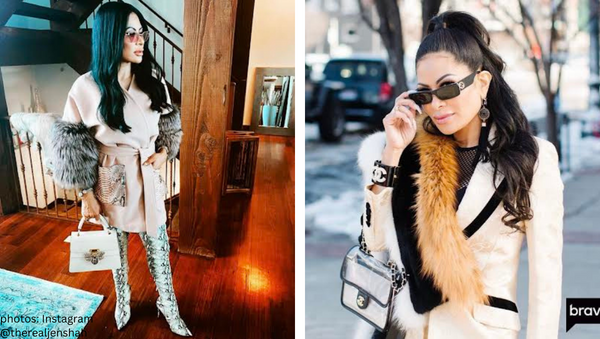 We are exactly one week away from the sentencing of Real Housewives of Salt Lake City star, Jen Shah, for her involvement in a telemarketing scheme that targeted sick and elderly people.
Bravo blogger, @nofilterwithzack, got his hands on evidence the court has to prove Jen's intent … even linking her husband, Coach Sharrieff Shah to the crimes.
If you think Jen's situation was ugly before, you better brace yourself …
10/6/2021 – Messages from Jen to her team in response to clients requesting refunds after discovering they've been scammed
"Do we need to refund this lady?"
"Or is she done crying and ready to move forward?"
"Reyes, are you losing your touch with the ladies???"
12/4/2017 – Jen messages Stuart Smith regarding moving their operations so they can continue their operation
"So I flew to Palm Springs this morning and met w that guy and flew back. He will let us use his company in Cypress to set up intl."
"They have a 12K Square foot facility in Cypress and Kosovo."
"Yeah we have to do it and minimize the risk."
"Then we can run this for a long time."
2018 – Text messages between Jen and her team regarding customers who wanted refunds after learning they were scammed
"We have been calling him every day with no answer- he is really sick and 85."
"If she's in love with you then you better make sure she loves you for at least 16 weeks so she doesn't charge back. Lol."
"And the reason I'm so f*cking pissed off is this slimy piece of shit customer recorded our sales pitch."
2018-2019 – Text messages from Jen regarding the deleting evidence and moving communication over to Telegram (an encrypted messaging app) so their messages can't be tracked
"Conan better get his *ss to the office and take the f*cking computer out of there."
"Less risk and less information at the office."
"I told Conan delete the sales group in Viber that he set up."
"Delete the sales scripts from the Google drive…"
"I told Crystal download Telegram and we'll have all the reps download Telegram as well. That way we will have everyone delete their Viber accounts.
6/18/2018 – Text messages from Jen to Stuart in regards to testifying for their involvement in the "Business Opportunity Scheme" … and getting legal advice from Coach Shah.
"I'm putting all of the questions/answers in an excel doc and I'll send it to you and you can practice it today."
"I emailed that to you…save it on your laptop and delete it from your email."
"You're go to answer is I dont' know, I don't remember. I dont' know is the best though bcuz if you don't know, you don't know."
"Sharrieff will help us on any questions we're unsure of how to best answer or phrase it. I have a list to ask him about."
View this post on Instagram

For more information regarding the evidence against the RHOSLC star and her sentencing, I highly recommend listening to Zack Peter's podcast, No Filter with Zack Peter.
Do you think Sharrieff will have to answer for his involvement in his wife's crimes? Drop your opinion below.
---