RHOSLC Husband Sharrieff Shah Penned Statement Asking Judge To Lessen Jen Shah's Prison Sentence
"My wife is not a career criminal."
Ashley Hoover Baker December 22, 2022 6:37am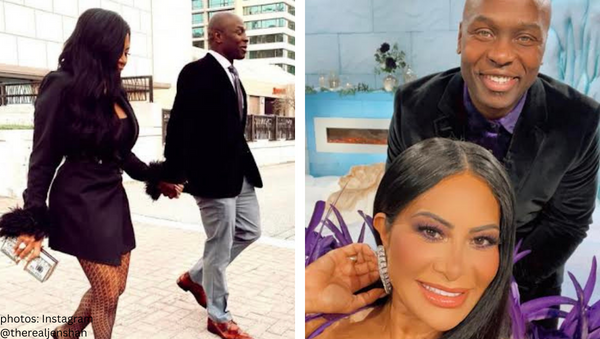 Countdown til the *clink clink*:
While others are counting down til the clock strikes midnight kicking off 2023, Bravoholics will be counting down until January 6th – Jen Shah's judgment day.
With prison time approaching for the Real Housewives of Salt Lake City star, Jen's husband, Sharrieff Shah Sr., wrote a six-page letter to Judge Sidney H. Stein requesting his wife get lesser charges after pleading guilty to money laundering and federal wire fraud conspiracy charges in a telemarketing scheme that targeted people over age 55.
Justice for Jen?!:
Sharrieff described the RHOSLC star as a "truly good woman, mother, wife, sister, and daughter" blaming others for her criminal activity in his request, originally shared by RadarOnline.com.
"My wife developed relationships with awful people that led to her current situation. Jen has never been arrested or detained for any crime. My wife's current legal predicament was caused by a confluence of events that came together at various points, which caused her to spiral out of control."
Sharrieff stated that Jen accepting the guilty plea, was her first step in righting her wrongs.
According to ScreenRant.com, Sharrieff's letter stated, "Jen has expressed her genuine remorse to me so many times for what she has done and the people hurt by her criminal actions … My wife is not a career criminal, and she has no prior criminal history. She is committed to doing whatever it takes to make things right."
"Judge Stein I beg you to please show mercy on my wife when issuing your sentence."
U better work, b*tch:
LocalToday.news reported that Coach's plea requested his wife return to work sooner, which will expedite her ability to pay her forfeiture and restitution.
Keep in mind, Jen already forfeited her knockoff collection of handbags and baubles … as they were confiscated by the feds in a raid of her Utah home.
Do you think the court will honor Sharrieff or Jen's request for a lesser sentence? Drop your opinion off in the comments.
---