Nefarious Claims Surface Regarding RHOP's Juan Dixon Seemingly Confirmed By Robyn Dixon
CONTENT WARNING!
Ashley Hoover Baker January 31, 2023 1:20pm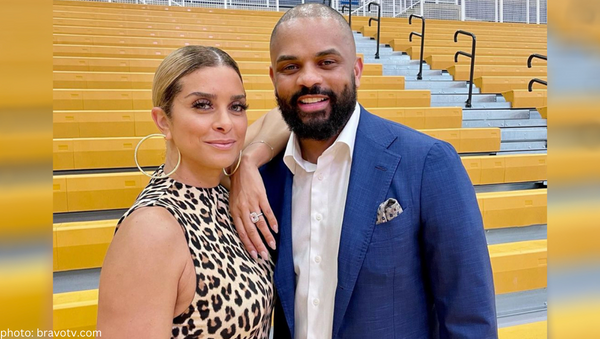 Real Housewives of Potomac husband, Juan Dixon, has allegedly been involved in several nefarious behaviors. His newly re-married wife, Robyn Dixon, may have even confirmed a victim's story.
The woman who came forward that had an inappropriate relationship with Juan not only dished on their affair but also addressed a very disturbing situation that may cause distress to readers.
Content warning:
The following claims were made by the woman who came out as Juan's paramour.
TikTok's @georgiosays did a deep dive into the affair and even communicated with the woman in question directly.
She explained why she "stopped messing around with" Juan.
Again. This is your last warning for disturbing content …
The accusation:
The woman claimed Juan "likes to I guess meet girls and I guess have his way with them but them pass them off to his friends," according to the creator who assured his viewers that he checked sources and even provided a hotel receipt.
Allegedly, Juan and one of his friends went to the woman's hotel room to take her to the airport when "the friend exposed himself and said that she needed to, you know, fill in the blank."
"That scared her. That turned her off so she went back home and she stopped all communication with him."
While everyone is focused on Juan cheating, I'm stuck on the alleged secks traffi¢king 😬🤮😡 #RHOP pic.twitter.com/knPlmiVVCx

— OnThisDayENT (@OnThisDayENT) January 31, 2023
ICYMI:
As if the sex trafficking claim isn't disturbing enough, Robyn said something that may have confirmed the accusation.
Robyn went on her podcast and Patreon discussing the woman's story and what she knows from Juan. I wouldn't listen to the Reasonable Shady podcast if you paid me, let alone ever give reality tv stars money for content I already pay for on my cable bill.
Thankfully, a Reddit user paid to hear Robyn speak of the Juan cheating rumors on Patreon and confirmed that Robyn says "there was no cheating between J [Juan] and lady. However, J's friend messed around with her."
So, if Juan did, in fact, have sex with the woman in question (which he admitted to paying for her hotel), Robyn inadvertently confirmed the woman was trafficked.
Here is the full TikTok with additional info on the source and the affair and sex trafficking.
What are your thought on the claim against Juan, his friend, and Robyn's low-key confirmation of the accusation? Sound off below.
---