Juan Dixon Named In Lawsuit For Failing To Help A Student Who Was Getting Blackmailed
Juan retaliated against the student by withdrawing previously promised financial assistance.
Ashley Hoover Baker January 31, 2023 8:50am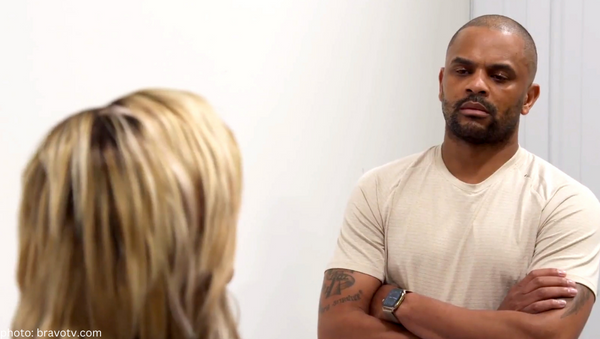 Real Housewives of Potomac's Juan Dixon was named in a lawsuit against an assistant basketball coach at Coppin State University.
A now-former Coppin State University basketball player is suing the school, according to reports from BaltimoreBrew.com, because an assistant basketball coach, Lucian Brownlee, either catfished him or knew he was being catfished "into providing intimate photos and texts, then blackmailed him into videotaping a sexual encounter before publicizing the material when the player resisted further demands for sex."
Where does Juan come into this?
The RHOP newlywed "allegedly failed to take action when informed of Brownlee's actions."
Juan, rather than supporting the distraught student, "allegedly questioned him harshly and retaliated against him by withdrawing previously promised financial assistance."
Attorney, Daniel 'Donny' Epstein added, "And Dixon, having prior knowledge of issues with Brownlee according to the complaint, should never have placed him [Brownlee] in a position of authority over players."
"The coach should have known better than to put this person in a position of seniority."
We know Bravo loves criminals … Do you think the network will keep Juan and Robyn (who doesn't give her truth on the show she's paid to be on but her Patreon page) around for another season or are we done with these two? Drop your prediction off below.
---