Luann De Lesseps Dishes On What's To Come On RHONY, Her Dating Life, And More
"I don't fall into a bush, but I do run into a couple of men."
Ashley Hoover Baker April 30, 2020 4:09pm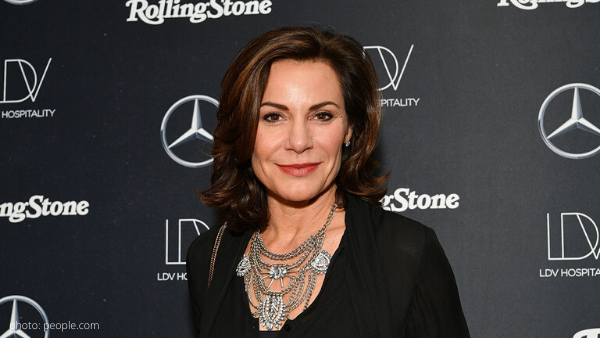 Real Housewives of New York star, Luann de Lesseps, dished with People on what's coming from season 12, her dream man, and spills the tea on her love life.
Who is the bigger flirt, you or Ramona [Singer]?
"It'd be pretty even I gotta say. Ramona is more of a dater, I'm more of a flirter. Ramona goes on endless dates. That's not something I'm too interested in."
Who would be your dream Raya (celebrity dating app) date?
"Bradley Cooper, Liev Schreiber, and Hugh Grant."
Describe your dream man:
"My dream man is tall. My dream man is extremely handsome with a lot of hair." Holy Tom D'Agostino shade!
What are you most excited for fans to see this season?
"I'm excited for them (fans) to see our trip to Mexico, which was great fun. It's of epic proportions, this trip and I think people are really going to love it." The former Countess continued, "There's a lot of drama between all of the fun."
Did you treat Dorinda [Medley] with kid gloves this season?
"Dorinda and I had been fine this season, and then we got to the Berkshires and I don't know what is about that house, but there's always something that goes awry at that house."
Watch the full interview for yourself!
In case you'd like to hear what Luann had to say about Tinsley Mortimer getting back together with Scott Kluth, Dorinda's interpersonal issues this season, and what she thinks about Bethenny Frankel saying the premiere was a 'middle finger' to her- here ya go! For more insight into the vibrator in the chicken story, go to 4:12 for that hilarious tale!
Want more RHONY in your life?
Erin Martin from the Pink Shade with Erin Martin podcast is doing weekly recaps! You don't want to miss them. Here is the most recent episode!
Do you think Luann was honest earlier this season with her apology for being so selfish last year? Drop your opinions off in the comments!
---