Bravo TV Not Bringing Real Housewives Of Dallas Back Next Year
"Nothing official has been decided" regarding its return at a later date.
Ashley Hoover Baker August 17, 2021 2:27pm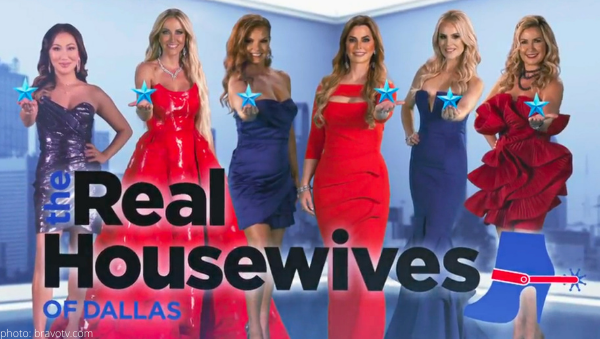 The future of the Real Housewives of Dallas is unclear.
Cancelled?!
People reported, "There are currently no plans to bring The Real Housewives of Dallas back next year. "
"As for the possibility of future seasons premiering at a later date, nothing official has been decided, the network [Bravo] added."
RHOD is the third housewives series in the franchise to come to an end (ish) …
The Real Housewives of D.C. may have been a one-season-wonder, but the Real Housewives of Miami -which ran for three seasons- is heading to Peacock for its fourth season.
What about the RHOD cast?
With all of the talk about the Real Housewives All-Stars franchise and the re-vamping of Bravo's Chat Room, RHOD stans are bound to get more from the southern housewives…right?!?
Wrong!
The RHAS season 2 cast roster just dropped and there were no Dallas housewives, past or present, included.
As far as Bravo's Chat Room, many current Bravolebrities -and even former Real Housewives of Beverly Hills star, Brandi Glanville– are slated to appear as guest panelists on the late-night talk show.
Unfortunately for RHOD fans, Brandi Redmond, Stephanie Hollman, Kameron Westcott, D'Andra Simmons, Kary Brittingham, Dr. Tiffany Moon, Cary Deuber, Tiffany Hendra, nor the controversial LeeAnne Locken were included on either the All-Stars or the Chat Room cast list.
The shade.
Want to stay up-to-date on all your favorite Bravo shows?
Check out the Pink Shade podcast for weekly Bravo Breakdowns and so much more!
What were your most fond memories from RHOD? Sound off in the comments!
---