RHOD: Looks Like Brandi Redmond's Husband Was Caught Cheating
Watch the video evidence of a man- who looks exactly like Bryan Redmond- kissing a random woman in a nightclub.
Ashley Hoover Baker March 17, 2021 12:08pm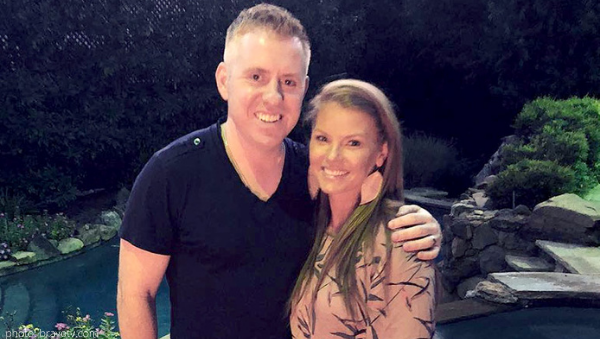 CAUGHT!
Real Housewives of Dallas' Brandi Redmond may have a cheater cheater pumpkin eater on her hands with husband, Bryan Redmond. The Real House Husband was filmed in a nightclub caressing a an unidentified woman's lower back before grabbing her face to kiss her.
ET online reported that the Redmond "family is asking for privacy after a video surfaced online that appears to show her husband, Bryan Redmond, kissing another woman. The family is not making any comment about the clip at this time."
The video:
Thanks to the Instagram account @bravoandcocktails for doing the Lord's work and posting this video for fans to dissect.
View this post on Instagram
Let's talk about the 'Blind Item':
In case you missed it, there was a 'Blind Item' circulating the internet via @deuxmoi from Feb. 17, 2021 that stated "As I told you years ago, the offspring of a Housewife came via an affair the husband had. Apparently that is about to be made public."
Naturally, fans began jumping to conclusions.
"Can we talk about the shady theory that Brandi and Bryan's adopted Ginger baby is really Bryan's biological child with another woman?! And this developing scandal is why Brandi has been teasing that she may leave Real Housewives of Dallas."
View this post on Instagram
Brandi's cryptic Instagram post:
In February 2021, the former Dallas Cowboys cheerleader posted a photo of herself with a caption alluding to her RHOD journey was coming to an end.
Or at least that's what many fans thought….
"I also want to thank you all for being apart of my journey these past few years. I have loved sharing my life with you but sometimes things come to an end. The best kind of ends are happy ending and I choose happiness."
Perhaps the quote is referring to her marriage, not her role on Bravo's hit show. Just a thought….
View this post on Instagram
Do you think the video was of Brandi's husband? What do you think this means for her future on the Real Housewives? Drop your predictions off below.
---