Brandi Redmond From RHOD Adopts a Baby Boy!
Brandi celebrates her happy news after years of fertility issues.
Genny Glassman May 30, 2018 3:08pm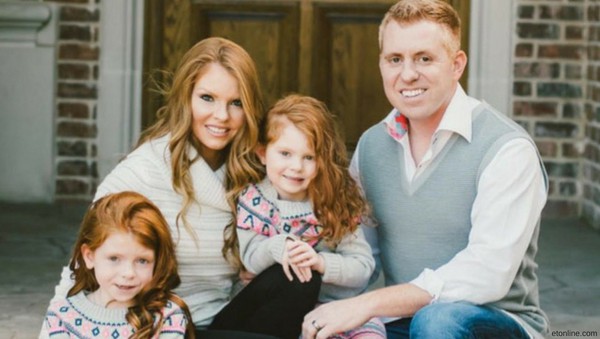 Now for some happy news from over in Bravoland! Real Housewives of Dallas' Brandi Redmond finally has the family of her dreams, after struggling with fertility issues when trying to get pregnant with her third child. Brandi and husband, Bryan, recently celebrate their new addition by speaking with People Magazine and sharing exclusive photos of their new son, Bruin Charles.
"We are obsessed with him, my whole family is. We're just so blessed," the new mom tells People. Brandi has been very public with her struggles trying to get pregnant on the first two seasons of RHOD, but tells the magazine that after failing to get pregnant for the third time, she and husband Bryan decided to stop trying when the reality star turned 40.
"For a long time, people would tell me, 'You'll know when your family is complete.' And I never felt that way," Brandi says. "I'm blessed to have two beautiful children, but even after having them, in my heart, I knew it wasn't complete."
In a surprise turn of events, a friend who is connected to a social worker reached out to the couple in January and said that she new of a newborn boy whom they were having a hard time finding a home for. As a warden of the state without a plan in place for after the baby's birth, the social worker was trying to find a good home for the little guy.
"It happened pretty much overnight," Brandi says. "He was in the neonatal intensive care unit because he was born prematurely, so we flew out of Dallas — he was still in Texas —and we met him in the hospital. We just immediately fell in love."
"That connection was there right away," she says, "he had to stay in the NICU for a little longer so when we left the hospital and I had to fly back home, I cried for six hours because I was leaving him. I just wanted to be with my son."
It should be interesting to see Bruin's story on the upcoming season of RHOD, but in the meantime, congrats Brandi!!
Congrats Brandi!
---