'RHODs' Stephanie Hollman Explains Why Dallas is The Only Franchise With No Divorces
Is there a secret that only the ladies of Dallas know?
Genny Glassman September 12, 2018 4:14pm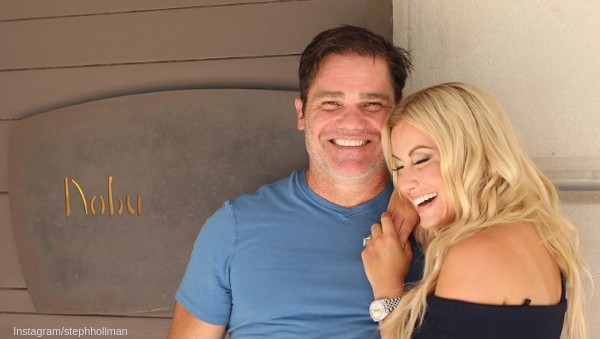 We've all seen out fair share of marriages and divorces on the Real Housewives, but let's face, there have been many more splits than relationships. In fact, on the most recent season of Real Housewives of New York, all six ladies were noticeably single.
But that's not the case in Dallas, where Real Housewives of Dallas' Stephanie Hollman is revealing why all the ladies of the lone star state have managed to keep their marriages in tact.
Speaking with Us Weekly, the Bravo star explained that "being friends with all these women, I will say that every single one of us … Our relationship and our marriage, and our families, are the most important thing in our lives." Stephanie has been married to her husband, Travis Hollman, for ten years and the couples seems to be as strong as ever.
"I feel like if you do this show and you hold true to what's important and you don't let this become you're world, and you remember what is your world … which is my husband and my children … you can do it, and do it healthily, in a healthy way," she added. Though that doesn't mean that Stephanie and Travis don't have their problems.
Stephanie admits that the couple does attend marriage counseling. A movie Stephanie purposefully made "because I was afraid that I would lose myself in this process," she said.
"I just feel like that's the way that I do it," she added. "And I feel like all the women, they focus on what's right. I really can say that about every single one of the women on the show."
And if you're dying to know when LeeAnne Locken and her beau, Rich Emberlin will finally tie the knot, Stephanie isn't quite so sure herself. She explained that because their friendship was new, "I did not feel comfortable, or entitled to belike, 'Hey, what's going on with your wedding?' Because then she would be like, 'I just met you, pretty much.' Like, 'We have not hung out.'" Fair enough!
And Stephanie added that she's pretty confident that LeeAnne and Rich will eventually say 'I do' however. "They're pretty much already married. They've been together for 10 years. So I do think they will. I would be shocked if they didn't."
Do you think there's a Bravo curse when it comes to marriage? Sound off in the comments!
---