RHOD's D'Andra Simmons Throws Shade At Online Trolls
From face lifts and wigs to Mama Dee, D'Andra tells all!
Ashley Hoover Baker January 15, 2020 10:17am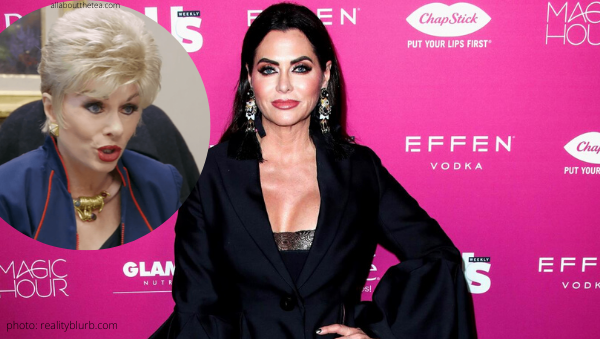 Real Housewives Dallas star, D'Andra Simmons, throws shade at online trolls during an Instagram Question & Answer session. From face lifts and wigs to Mama Dee, D'Andra tells all!
US Weekly sent their cameras D'Andra's way to answer questions from viewers. Much like the Real Housewife franchise, the questions were just as shady as the answers.
A RHOD fan wrote, "I have a hangover just from watching you." D'Andra responded with, "All hangovers courtesy of tequila and D'Andrea."
Another question, well, statement for D'Andra read, "You [sic] face lift is one of the best I have ever seen. You still look like you but the toy twenty years ago! Great face job!!" Even the Bravo star didn't understand the toy reference (possibly another grammar error?!?!)
The CEO of 'Hard Night Good Morning' responded, "Thank you so much and you can also @ZelkenInstitute Dr. Johnathan Zelkin in Newport Beach."
D'Andra's next clap back was a response to the post, "You're more like your mom than you care to admit…" The struggling business owner admitted to being "a lot like my mother." D'Andra replied, "She's made me the fierce, determined woman that I am, and kind of a hot mess at times." I don't know about you, but I find D'Andra's self-reflection to be endearing.
My favorite shady question was from one of my Instagram friends, @bettenibler. She asked, "Why can't D get better wigs?" Oh, the shade…
D'Andra blamed it on the Raquel Welch sponsorship that Mama Dee has. According to D'Andra, her mom gets "like 50 wigs a month for God's sake. When you're sponsored by someone, you gotta wear the wigs, right?
Watch the interview for yourself!
I will break down this and all of the week's hottest reality tv and celebrity news on the On This Day Entertainment podcast that drops on Friday. Have you subscribed yet?
How do you think D'Andra handled this awkward US Weekly segment? Drop your opinion off in the comments!
---