RHOD Alum Cary Deuber Throws Shade At Bravo
Ashley Hoover Baker April 6, 2021 10:37am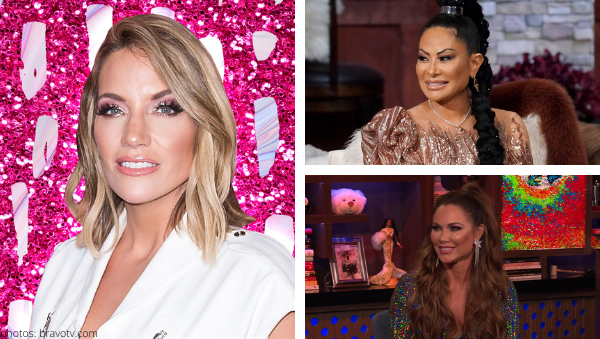 She's not a trophy wife. She's a lifetime achievement award. 
Real Housewives of Dallas alum, Cary Deuber, joined S'More Date creator Adam Cohen Aslatei (ACA) on episode 82 of S'More Live on Instagram to share her thoughts on the show's current season… and even throw some low-key shade at Bravo.
Though Cary isn't watching the current season of RHOD, that doesn't mean she doesn't have thoughts on the hottest happenings in Dallas.
Brandi & Tiffany:
One of the season's recurring storylines is Brandi Redmond tip-toeing around the new housewife, Dr. Tiffany Moon. Cary doesn't feel that there is any animosity between the women.
"Brandi tends to be a little bit removed until she gets to know you. I think they just don't know each other. They didn't know each other at all before the show."
LeeAnne Locken:
Adam asked Cary what she thought of Bravo's decision to part ways from LeeAnne.  "I think it's the right move for LeeAnne."
Cary didn't feel it was as good of a move for Bravo to separate themselves from LeeAnne. "For the show, I don't know. I don't know if that was the right move. I think the dynamics change every time you remove somebody and then add someone."
"I do think she was highly aggressive, but I do think you need that. I think she was great tv."
Coming from Cary, that says a lot….
Never forget the time LeeAnne claimed Cary's husband gets his d!ck sucked at The Round-Up.
Those were the best of RHOD times.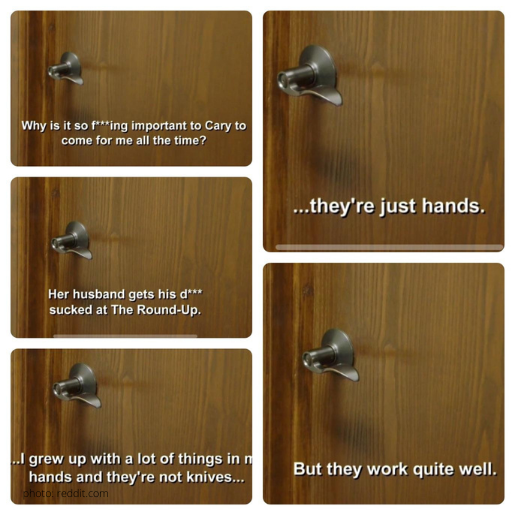 The topic on the minds of any normal, functioning Bravoholic is the alleged crimes of Real Housewives of Salt Lake City's self-proclaimed MVP and Queen B.
"Bravo can pick 'em, huh? Wow. That's all I have to say is that's some amazing casting and cheers to you on that."
During a game of Sip And Tell, ACA asked Cary if she thought Jen was guilty of the alleged crimes against her. Cary sipped.
Cased closed.
Watch the full interview for yourself:
Check out S'More Date's Instagram live to find out Cary's thoughts on Kameron Westcott's current storyline, Mama Dee's claims that D'Andra used the 'Simmons' name to get ahead in life and so much more.
View this post on Instagram
Gimme S'More:
Check out S'More Date on Instagram for weekly celebrity interviews.
Also, download the S'More Date app! Like the show Love Is Blind, S'More Date, builds meaningful connections between people before they see one another. (A concept a single Cary Deuber would be open to!)
Which of Cary's hot Bravo takes do you agree/disagree with? Sound off in the comments!
---