Perfect Match's Kariselle And Joey Sasso: Where Are They Now?
Find out what happened once the couple entered the real world!
Ashley Hoover Baker March 2, 2023 3:45pm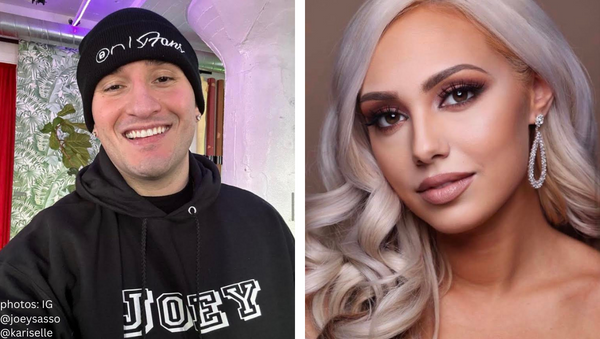 Perfect Match favorites, Kariselle and Joey Sasso gave a taste of their relationship status after the popular Netflix show finished filming.
In a set of follow-up interviews on Netflix's YouTube page, Kariselle and Joey give audiences a relationship update.
Kariselle reminisced, "When Joey proposed to me, I blacked out … Literally like my soul left my body."
Dramatically gesturing with her arms, the former Sexy Beasts contestant detailed how their roller coaster-like relationship was full of highs and lows before announcing she and the season 1 winner of The Circle are no longer together.
Joey and I "just couldn't get it back," once they left the Panama mansion.
Joey's confessional was consistent with his former fiancé's. "Sometimes we're so up, or we're so down. But we love so hard."
Kariselle confessed she "knew it was over" when she and Joey being a power couple and Joey compared them to "the next Batman and Robin."
"I was like, 'who's Batman?,'" she asked before reading Joey to filth.
"Does this boy really think I'm a sidekick?"
Did you think Kariselle and Joey would get married? Sound off below.
---