Francesca Farago "Probably Wouldn't Have Done" Perfect Match If She Knew Sleeping Arrangements
"I bawled my eyes out for a day."
Ashley Hoover Baker February 26, 2023 4:26pm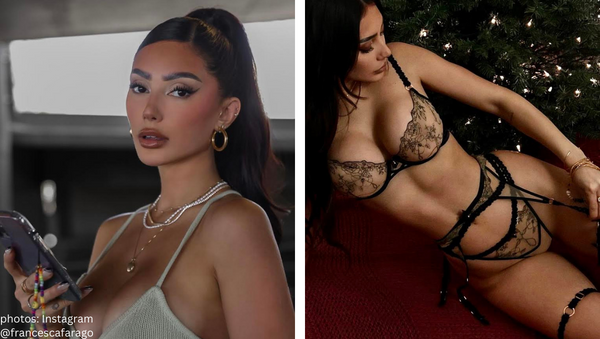 Francesca Farago's time on Perfect Match wasn't ideal.
In fact, the Too Hot To Handle alum "probably wouldn't have done the show" if production would have been honest with her.
The lie:
During an interview on Nick Viall's podcast, The Viall Files, Francesca alleged that production lied to her about the competitor's sleeping arrangements.
"I was told that we would not be sharing rooms with men."
After being told the girls would have separate houses from the boys, she felt comfortable going into the house. "I was like, 'Perfect, I'll do it.' But I'm not going to do it if I'm having to share a room because I had to do it with my ex on a show and I regretted it."
Francesca's reaction:
The brunette beauty was emotionally shaken when she learned she would have to sleep in the same bed with her 'matches.'
"When the rules were dropped that we had to match up and go sleep in the same bed, I bawled my eyes out for a day. All that wasn't shown."
"It was really uncomfy," continued the Netflix personality. "I don't think a lot of people were comfortable with it and a lot of people didn't know that that was the fact when they left for filming."
Pillow talk?
Inquiring minds want to know what really happened once a couple matched up and retreated to their bedroom … I have a feeling they weren't playing Scrabble. 
Francesca revealed, "Usually a cameraman would follow you and then would just watch you either talk or make out if people were making out."
"But usually people weren't making out."
Have you watched Netflix's newest dating competition show? Do you think any of the couples will work in the real world? Drop your prediction below.
---