The Circle's Seaburn Williams Spills On The Art Of Catfishing, Dating, And More!
"I was a little shocked my doggone self. I'm doing GOOD!"
Ashley Hoover Baker January 15, 2021 10:18am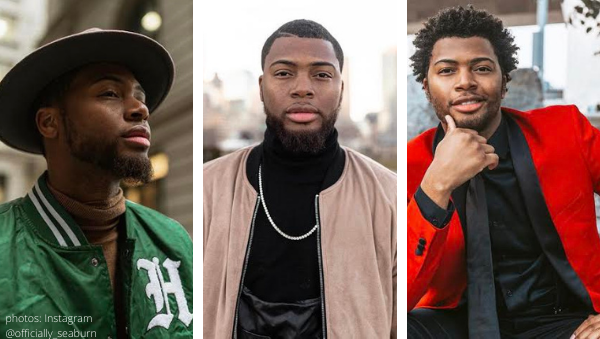 In true Seaburn style, he hilariously participated in some shady games (as himself and as Rebecca) along the way…and wasn't afraid to name names!
ACA: Since many know The Circle as Big Brother meets Catfish, did you go into the game knowing you were going to be a catfish, or they make you act as a catfish?
Seaburn was clear that he played the game how he chose to- not as a request from production.
"I was the reason I wanted to be a catfish because I wanted to push the envelope and cause a little trouble."
Seaburn hilariously detailed how he impressed himself with how well his first-time catfish went. "I was a little shocked my doggone self. I'm doing GOOD!"
How would you describe the show?
"It's a social experiment. It's one that really does have a lot of layers to it. Somebody referred to it like an onion." In Seaburn's version of the onion metaphor, the tears at the end are as a result of him getting others to laugh- not cry.
Oh, Seaburn….
Who was your biggest competition in the game?
"My biggest competition in the game was definitely Joey [Sasso] – Bro-ey Joey."
Joey ended up being everyone's biggest competition as he ended up winning season one of The Circle.
What was your biggest regret from the show?
Upon reflecting on his regrets from how he played Netflix's game was his inability to hide. "Sometimes I was a little too honest."
After going back and forth on whether he would be a contestant, he concluded, "I probably would do it- just to test it out. Test the waters."
Watch the interview for yourself!
View this post on Instagram
In case you missed it…
S'More Date has become among the fastest growing dating apps… and we hear it's full of celebrity singles!!! You can also check out S'More Date on Instagram!
Do you think Seaburn would have made it farther in the competition as himself? Sound off in the comments!
---