VPR's Lala Kent Visits Rapper 50 Cent After His Feud With Her Ex, Randall Emmett
'Fofty' forgives!
Ashley Hoover Baker August 4, 2022 10:48am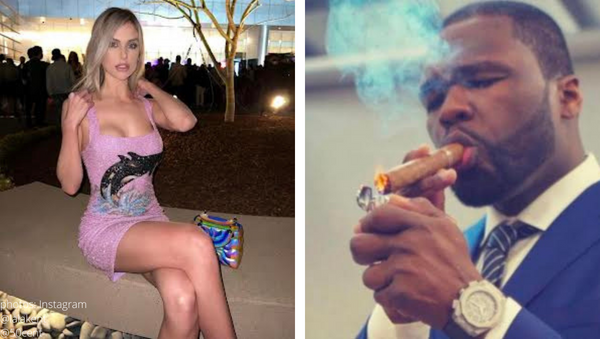 Vanderpump Rules star, Lala Kent, has turned a corner with rapper, 50 Cent.
According to reports from TMZ, Lala and 50 were "kickin' it…on the set of his upcoming horror flick."
This is a wild turn of events after the iconic "I'm Sorry Fofty" feud between 50 Cent and Lala's ex, Randall Emmett.
Fofty forgives:
A source from the set of "Skill House" spilled that the Give Them Lala founder has come by "multiple times" to visit the film's producer.
Looks like the beef between 50 Cent and 'Vanderpump Rules' star Lala Kent is completely squashed 👀https://t.co/MPyzH5RCOS

— TMZ (@TMZ) August 3, 2022
It does not appear that Lala has a role in Skill House.
This is the perfect level of petty we deserve…
Do you think Lala and 50 are friends or is all of this a metaphorical middle finger to Rand? Drop your opinion off in the comments!
---