VPR Star Lala Kent VS 50 Cent Feud Theories
Fofty got his money!
Ashley Hoover Baker April 29, 2019 7:59am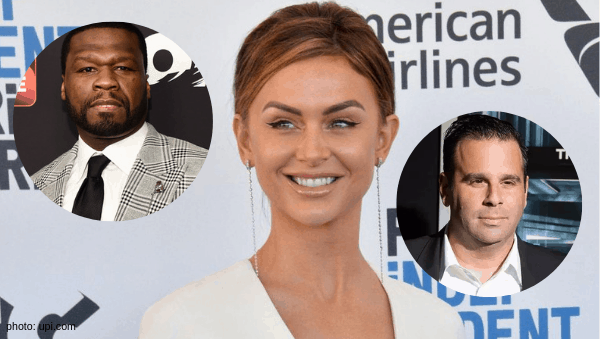 Was your month made by the fued between Vanderpump Rules star, Lala Kent, her fiance, Randall Emmett, and rapper 50 Cent? Mine too!
In case you missed it, here are the highlights from @a_beautiful_snarky_mess' Instagram page (50 Cent took all of his posts regarding this saga down once Randall paid him the money he was owed.)
**This article was modified after Rand paid up and 50 removed all posts relating to the producer and Lala.**
This was the Instagram post that started it all….
Randall jumped in at this point begging 'fofty' for his forgiveness. (FYI- Rand misspelled Fifty multiple times, I would have just typed Curtis after the first mistake!)
The rapper continued with, "F*ck you @Randallemmettfilms you think I wouldn't find out, you and your little hoe girl friend talk to us weekly. 🤨 I want the rest of my money Monday. #lecheminduroi #bransoncognac." Understandably, 50 Cent is angered by the fact Randall owes him money, yet gave Lala a Range Rover. On top of that, 50 Cent claimed Lala talked to US Weekly to plant their side of the story.
Enter Lala releasing her inner Tupac…
Here, Lala brings up the #MeToo movement, after referring to Fofty's dates as 'b!tches'. This. Is. So. Cringeworthy.
By now, Randall has begged Fofty to stop making IG posts because his heart couldn't take it. He went to the Emergency Room to make sure he wasn't having a heart attack.
Vanderfans were having a ball by now with all the memes circulating online. Some Bravo lovers even took to Wikipedia to change Randall's bio to reflect findings from this social media saga.
Fofty clapped back, "First I would like to say my fans would never do such a thing.😟 I have known them 16 years and never once have they done such a heinous act. 😕 #lecheminduroi #bransoncognac #fofty."
If you're not on Instagram, are you even living?
In addition to celebrity responses (thanks, Chrissy Teigen) to the feud, there have been some unlikely heroes during this saga whose detective work should not go unnoticed….
First of all, shout out to @a_beautiful_snarky_mess on Instagram. 'Snarky' was the first feed that I saw with a countdown clock showing how long Randall has to pay 'fofty'. That's when it registered that the deadline was the same day as the Vanderpump Rules finale. My heart broke realizing all this delicious drama could be staged.
Next, enter an even less likely source to have 'stakes' in this feud… a Patricia Atschul fan page called @welovepataltschul. Yes, the star of Southern Charm's Instagram fan page has done some high quality investigative reporting.
It appears that all of the tags found on 50's IG posts are promoting a cognac called Branson Cognac. I learned that that 'fofty' has partnered with this cognac distributor. Click here to learn more about 50's partnership.
As much as I reveled in this deep, dark sea of drama this weekend, I'm convinced it was all a publicity stunt. It's a win for Lala in that the finale of VPR has gotten a ton of buzz after a lackluster season, and 50 Cent had many opportunities to plug his new cognac venture. The only person who seems to NOT have benefited from this feud is Randall.
Do you think 'fofty-gate' was a publicity stunt? Sound off in the comments!
---