Laguna Beach's Kristin Cavallari Teases Kiss Between Her And Stephen Colletti
"It had at least been 10 years since we had seen each other..."
Ashley Hoover Baker July 19, 2022 10:23am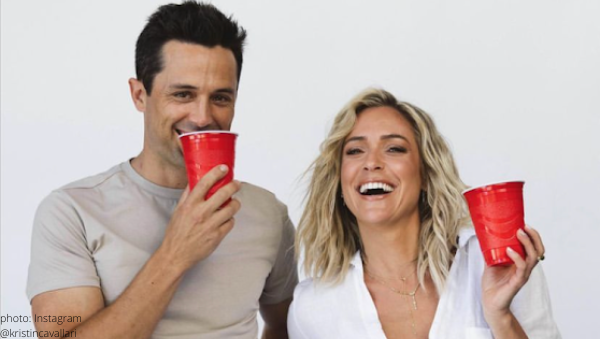 Kristin Cavallari is Coming Clean regarding her relationship status with her friend/"Back to the Beach with Kristin and Stephen" podcast co-host, Stephen Colletti.
On a recent episode of their 're-watch podcast,' KCav explains so gap in her friendship with Steeeeeeppphhhhuuuuunnnnnnn.
Post-married life:
"We lost touch a little bit when I was married. I was with my ex [Jay Cutler] for 10 years."
The Uncommon James founder continued, "So it had at least been 10 years since we had seen each other. So, anyways, we went to dinner, we had a lot of fun."
Kristin paused to ask Stephen, "Do we tell the whole story?"
The (blurry) deets:
Stephen interjected adding the former flames had "danced on tables" together the night they reconnected, as Kristin blurted out, "We may or may not have kissed."
The One Tree Hill actor replied, "Did we?"
"I can't remember," Kristin laughed.
"I posted a photo of the two of us. And that was my most liked photo of anything I've ever posted on Instagram. I mean, you'd beat all of my children. You'd beat, like, any milestone in my life. So to me, that's actually very sweet because it shows how invested the audience was of Laguna Beach. And I think it's really sweet."
View this post on Instagram
That's not all…
The Very Cavallari alum put the ball in Stephen's court telling him, "I'll let you decide if you want to tell the rest of the story or not."
In a very telling change-of-subject, Stephen elaborated further on that photo on the 'gram.
Colletti subsequently changed the subject back to the Instagram pic.
"Everyone was coming out of the woodworks asking me — there were people that were asking me kind of how I was doing, people would text me just to kind of check in. And they eventually tried to get to a casual way of like, 'So, [are you] dating anybody?'"
"And it was so obvious. I was shocked by how many people thought I was that stupid."
Living her best life:
Kristin detailed how she has been able to reconnect with people she cares about once she split from her ex.
"When I was married, we didn't stay in touch as much. … That was my fault."
"I'm able to maintain friendships with my exes. But yeah, that's all I'm gonna say. I think that's a large reason why, when I got a divorce, you and I were able to reconnect — because I was a free woman."
Do you think Kristin and Stephen may try to make a romantic relationship work after all those years apart? Sound off in the comments!
---