Very Cavallari's Jay Cutler Wants Half Of Kristin Cavallari's Business In Divorce
Kristin doens't believe Jay should be an equal share holder in Uncommon James.
Ashley Hoover Baker May 29, 2021 11:55am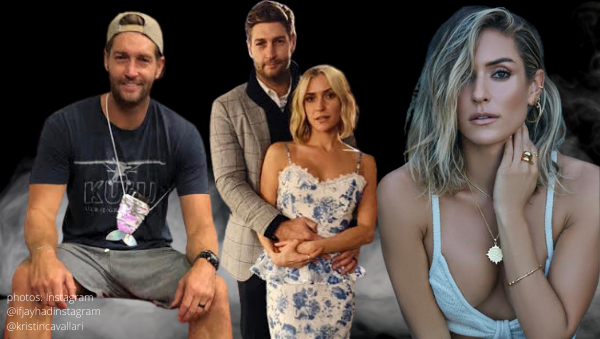 The divorce between Very Cavallari stars Kristin Cavallari and Jay Cutler is far from DUNZO.
Jay is coming after his ex's coin:
In a surprising turn of events, it was revealed the former NFL player wants half of Kristin's business, Uncommon James.
According to a TMZ source, it's taking the parents of three a "while to finalize their divorce is because Jay's seeking 50 percent ownership of Uncommon James, Kristin's chic jewelry and apparel line."
Jay believes "he should get a stake in UJ because Kristin launched it while they were married … and well before he filed for divorce in April, 2020."
Back and forth they go:
In case you need a reminder, "Jay filed for divorce from Kristin on April 21. He is demanding the court enforce the terms of the prenuptial agreement they signed before the marriage. He believes the agreement covers all things relating to child and spousal support and division of their property," according to a report from The Blast.
Jay noted "irreconcilable differences" as the reason for the divorce and requested joint legal and physical custody of their three kids.
A week later, the breakout star from MTV's The Hills and Laguna Beach accused Jay of "inappropriate marital conduct" and  demanded primary custody of their children. In the counter-complaint, Kristin listed the date of separation as April 7, 2020 and stated that believes she is entitled to a portion of Jay's NFL retirement and other benefits. The retirement accounts weren't listed on Jay's petition.
Oh!
Things got even messier when Kristin's former BFF, Kelly Henderson, posted a cryptic Instagram post to Instagram in May 2020 insinuating that she was spending time with Jay after the divorce was made public.
Things seemed better between KCav and Jay after Southern Charm's Madison LeCroy inserted herself into the couple's drama.
According to Kristin, "Someone on your show [Southern Charm] was repeatedly asking my soon-to-be ex-husband to come on your show over and over and over."
Known for being thirsty, Kristin continued that "This girl [Madison] just wants me to be seen with her."
The shade.
The couple responded to Madison's instigating by posting a photo of the parents posing together with the caption, "The world is full of users. 10 years. Can't break that."
Do you think Jay is entitled to 50% of Uncommon James? Drop your opinion off in the comments!
---