Queer Eye's Jonathan Van Ness Opens Up About Binge Eating Disorder
"After years of feeling out of control with food I got help."
Ashley Hoover Baker October 27, 2022 9:31am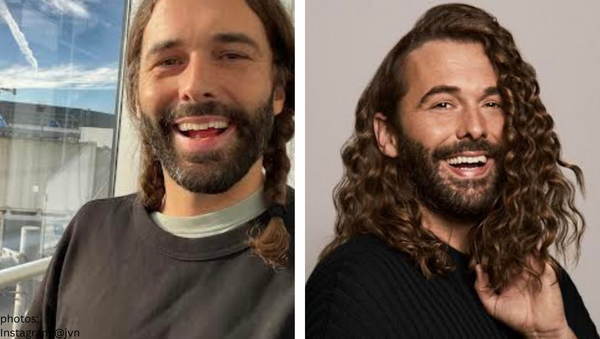 Queer Eye
star,
Jonathan Van Ness
, got personal with his friends and followers about his "long time" struggle with
Binge Eating Disorder
.
Six months ago, the self-proclaimed "hot & sexy slut" chose to get help after years of feeling out of control with food. "I now prioritize making time to eat, planning to eat & actually eating." JVN explained eating "used to be my lowest priority which would make me so hungry that when I would eat, I would binge."
Today, the
Netflix
star honors his journey by sharing his process of finding "joy" again with others who may wrestle with their relationship with food.
"This has been and continues to be a healing journey I'm grateful to be on. I was nervous to talk about it but I feel it's important to share, we are not alone, and it's good to ask for help when you need it."
The hairstylist/comedian shared that gymnastics has made him "feel stronger and more in tune" with his body as he works to do gymnastics for as long as safely as possible.
JVN declared he was "so happy to have people to help me along the way."
View this post on Instagram
Share your best wishes for JVN in the comments.
---