Heather Gay Is "Up For Repair, Peace, Love" With Whitney Rose After Joking (?) She Was "About To Lie"
When asked about Whitney, Heather admitted, "my mouth gets dry when I lie."
Ashley Hoover Baker February 11, 2023 3:22pm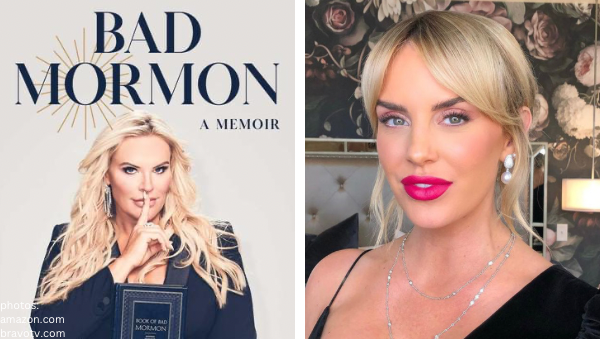 Real Housewives of Salt Lake City star Heather Gay, made an appearance at The Beverly Theater in Las Vegas for the Bad Mormon book tour and spilled the tea on her relationship with her former bestie, Whitney Rose.
Joking or shade?
The Beauty Lab + Laser co-founder confessed that when it comes to Whitney, "it gets tough because right after season 3," Heather unscrewed the cap to her water bottle as she explained, "my mouth gets dry when I lie," then proceeded to take a sip as the crowd erupted.
"I'm about to lie," reaffirmed Heather.
"Whitney is difficult because the real ride-or-die was Whitney. I got put as Jen's because they were like, 'how could you ride-or-die for this?,' but I am ride-or-die for anyone in my circle. I'm fiercely loyal to a fault, even to the Mormon church."
"Whitney got complicated because reality television does tear apart really real relationships. We had a horrible season three [of RHOSLC] and then we went to Thailand for Ultimate Girls Trip and – I wanna keep my job – but my heart is open to just fixing it."
"I think season four is going to be me repairing that with Whitney, of course. I don't want to be in conflict with anyone. I believe in second chapters and second chances and I want to be ride-or-die for every single woman on that cast."
"I'm up for repair, peace, love, all of it."
I really don't know how to interpret Heather's response, so check it out for yourself.
View this post on Instagram
Do you think Heather truly wants to repair her fractured friendship with Whitney or was her response delivered with shade? Sound off below.
---