Garcelle Beauvais Calls Out Diana Jenkins For Not Following Up On Finding Who Hired The Bots That Harassed Her Son
Garcelle thinks "multiple people" were behind her son getting bullied online.
Staff July 14, 2023 11:05am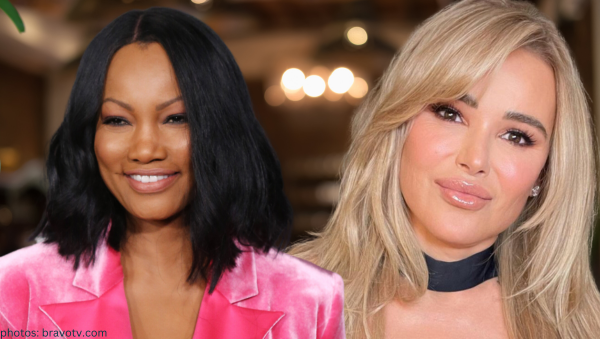 Garcelle Beauvais spilled the tea on a storyline that wasn't resolved after season 12 of Real Housewives of Beverly Hills involving Diana Jenkins.
On an episode of Watch What Happens Live, host Andy Cohen inquired whether Diana followed through on investigating who hired the social media bots that harassed the A-List actress's teenage son on the RHOBH12 reunion.
"No," answered Garcelle.
"We came really close," continued the popular Real Housewife, "but in the end … no."
The star of the upcoming HULU series, The Other Black Girl, added, "In my heart of hearts, I know who is behind it. But, I will never say it publically."
Andy asked Gacelle if she believed Diana was behind the scandal. "I think it was multiple people."
Making sure to call editing out for omitting the full context of her accusation, she announced, "At the reunion, I did accuse other people, but that wasn't shown. It only showed Diana, so, therefore …"
Garcelle cut herself off after naming one of the people she believes was involved in hiring the bullying bots.
"Oooh! I said her name." Like those of us at home, The Clubhouse's bartender, Peppermint, was hilariously gagged – mouth agape – at Garcelle's accidental admission.
View this post on Instagram
Do you think Diana was behind the bots that bullied Garcelle's kid? Do you think anyone else was involved? Sound off below.
---