Top 6 Pieces of Real Housewives Memorabilia in the WWHL Clubhouse
Imani Craig May 24, 2018 8:27pm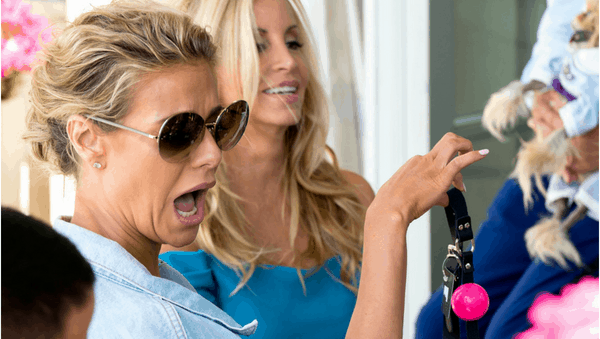 Andy Cohen's Watch What Happens Live Clubhouse hosts a revolving door (actually, a secret door) of some of our favorite celebrities. While inside, stars divulge hidden secrets all over laughs and a few drinks. Behind them, sit the walls filled with memorabilia and items collected from various shows and reunions – items very near and dear to Cohen's heart.
Take a look at the top 6 pieces of Real Housewives' memorabilia in the Watch What Happens Clubhouse!
Tamara's Implants
You know what also sits close to your heart? Implants. Except, not RHOC star Tamra Judge's! Inside the Clubhouse, Andy proudly displays Tamra's last set of implants before she decided to ditch them completely.
Tamra tells a fan during WWHL, "you need to be happy with what you have. If I was happy with what I had, I wouldn't be going through 3 surgeries."
Good for you Tamra. Even more so, good for the WWHL clubhouse!
The Bunny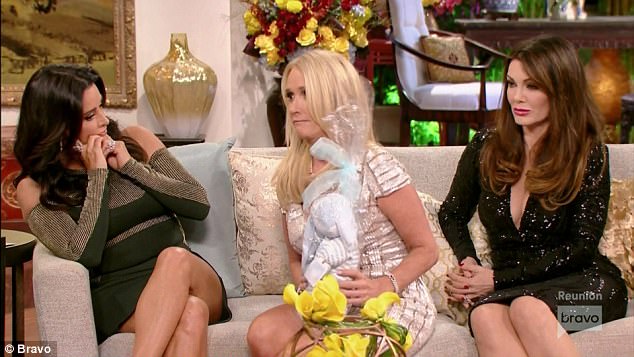 Next, comes THE Bunny that might be better traveled than us! Lisa Rinna gave Kim Richards a stuffed bunny as a gift to give her first-born grandson. Sadly, the bunny never reached him because Kim brought it BACK to give to Rinna at the season 7 RHOBH reunion who in turn gave it to Andy. At least now the bunny has a furever home in the WWHL clubhouse. Thanks, Lisa Rinna!
The Ball Gag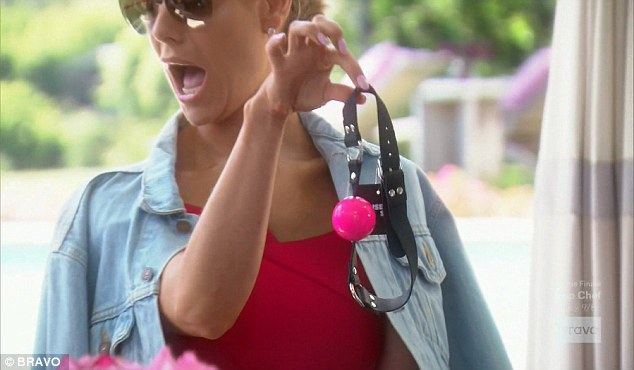 What better toy to keep another toy company other than a ball gag? What once was a not so subtle way of trying to keep Dorit Kemsley quiet by Camille Grammer, is now proudly on display for all to see. 
They put the Ball Gag around the Bunny in the clubhouse. Hasn't the Bunny been through enough? 🤨

— lisa rinna (@lisarinna) May 9, 2018
Scepter & Bullhorn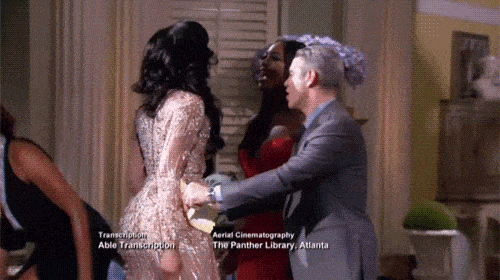 The scepter and bullhorn that caused the infamous fight between Kenya Moore and Porsha Williams during the season 6 RHOA reunion are displayed proudly in the Clubhouse. In fact, after this incident, Andy banned Housewives from bringing any props to future reunions! 
A photo of the most loved dog, Jiggy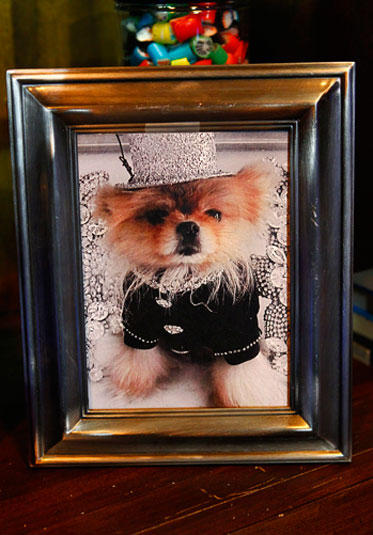 The dog that lives a better life than most of us. Lisa Vanderpump gifted Andy Cohen a framed photo of her beloved dog she lovingly boasts around on The Real Housewives of Beverly Hills.
I guess the saying is true, what is one man's trash is another man's treasure.
What is your favorite memorabilia that is in the WWHL Clubhouse? Let us know in the comments below!
---