Erika Jayne Girardi Can Expect An Even Heftier Paycheck If She Returns To RHOBH
"It's going to be much more next season."
Ashley Hoover Baker October 13, 2021 12:24pm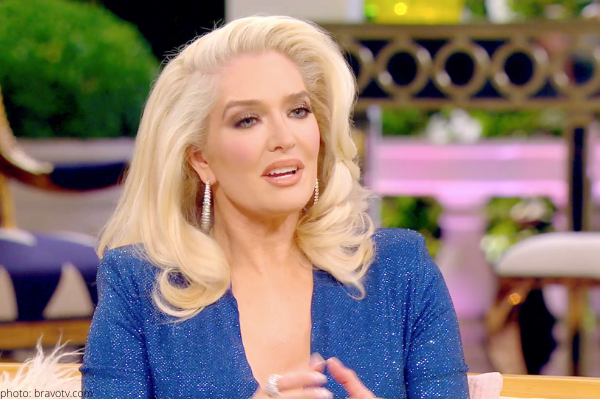 It's XXPEN$IVE to be Real Housewives of Beverly Hills' Erika Jayne, but that won't be an issue if she returns for season 12 of Bravo TV's hit show.
Star power:
An insider told US Weekly since Erika has been the "sole focus this season," her salary is "going to be much more next season."
After being "put through the wringer and following producers' orders," there's "no question" that the wannabe pop star is going to "demand a higher paycheck" if she returns next year according to the unnamed source.
"The ratings were off the charts because of her storyline and what she's exposed."
"What she's dealing with [regarding her estranged husband] Tom [Girardi] and the court is not over yet so you can only imagine what next season is going to bring."
Erika's current salary:
In a jaw-dropping expose from the New York Times, it was revealed the controversial RHOBH star raked in $600,000 for the current season.
I guess she is an enigma, wrapped in a riddle, and cash…
Bravo was subpoenaed:
In case you missed it, lawyers subpoenaed the network for unaired footage that relates to the alleged crimes committed by Tom.
Attorney Jay Edelson believes "Bravo has footage that directly relates to the lawsuit he has already filed against the reality TV star."
"We believe that Bravo has hundreds of hours of unaired footage, as well as documentary evidence, which directly relates to this case."
"So far, Bravo has chosen to use the Girardi embezzlement scandal to increase ratings and make significant money for itself."
Want to stay up-to-date on all things Real Housewives?
Check out Zachary Reality for the latest from Bravo, Bachelor Nation, and beyond.
Would you like Erika to return for another season? Drop your opinion off in the comments!
---