Bachelor In Paradise's Connor Brennan And Victoria Paul Caught Canoodling In Nashville Nightclub
Alexa, play 'DJ Got Us Fallin In Love' by Usher.
Ashley Hoover Baker September 6, 2021 8:30am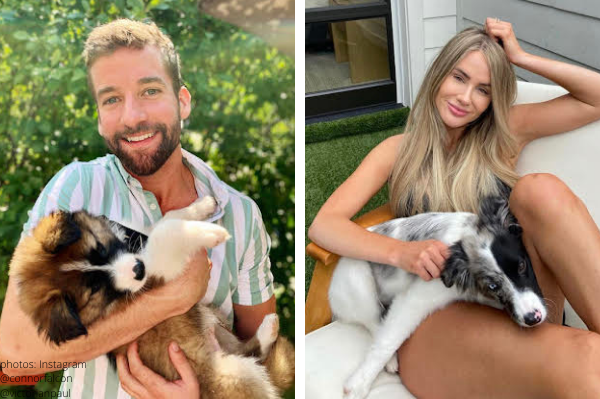 Alexa, play 'DJ Got Us Fallin In Love' by Usher.
Paradise is where you make it- and for Bachelor In Paradise alumni Connor Brennan and Victoria Paul– paradise may be the Tin Roof in Nashville.
An eagle-eyed TikTok user, @cparker101, caught the BiP castaways chatting and whispering in each other's ears before recording evidence for those of us who were in bed by 9pm.
"Not me seeing Connor B and Victoria P in the club 👀," the social media user captioned her video. "And yes I got a random man to film me dancing in front of them."
View this post on Instagram
TikTok reacts:
The popular social media app was abuzz with comments ranging from "That's a pair I never thought I'd see," to "huge plot twist omg," and "Dude whattttt I'm shoook."
Several fans were not thrilled to see who Connor was spending time with.
"No kitty cat connor noooo," posted a skeptical fan. Another wrote, "Noooo we must protect Connor from her."
Being that it's the internet, not everyone agreed.
"I couldn't hate Connor B more if I tried. Get his *ss out of here."
Want to stay up-to-date on all things Bachelor Nation?
Check out the Get'n Cozy With Erin Hill podcast for exclusive interviews from The Bachelor, The Bachelorette, and beyond!
What are your thoughts about this potential couple? Sound off in the comments!
---