Bethenny Frankel Doubles Down On Statements Regarding Gender Identity And Pronouns
"Nominate me for cancelation."
Ashley Hoover Baker September 28, 2021 11:51am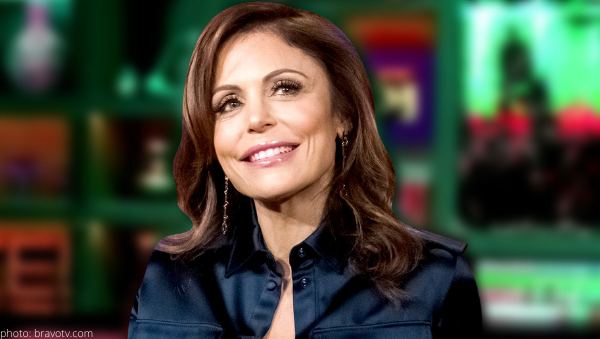 Former Real Housewives of New York star, Bethenny Frankel, lived up to her season 8 tagline "If you can't handle the truth, you can't handle me" after making controversial comments regarding gender identity and pronouns.
The conversation:
On her podcast, Just B with Bethenny Frankel, the former reality tv personality detailed an experience she had with her daughter, Bryn, Bryn's classmates, and school staff virtually.
"We have to go into the fact that I…[had] the pronouns conversation with each teacher, each parent, each child" via Zoom.
She continued, "And my daughter didn't even know what hers [pronouns] were. 'I [Bryn] know what I am or what I think I am, but I have never said it out loud. It hasn't come up for me.' So she said she didn't know."
This one time at summer camp:
The Skinnygirl founder repeated a summer camp story that she had heard about a child "with a penis" being assigned to the girls' bunk.
"It's an all-girls camp and a person with a penis, who identifies as being a girl, went to the camp and was in the bunk with the girls. And the girls saw her, because it's her, because it's a male anatomy but identifying as a woman… So, the other girls saw a penis."
"They're 9, 10 years old, so the parents obviously weren't that happy. A penis often goes into a vagina often so they might not want that visual so soon."
The Big Shot With Bethenny Frankel host also claimed she heard the child with a penis who was in the girls' bunk was "making out with a lot of different girls at the camp."
"It's an interesting conversation about a girl, female anatomy being in a male anatomy bunk or vice versa. OK?"
She didn't stop there:
Providing a hypothetical, B noted if she had a transgender child, she would "want my child to go to another camp where there were kids in the same situation," adding, "Not every situation is set up to make someone thrive."
"I know parents who won't send their children to very athletic school because they're not jocks. So they're gonna set them up for not feeling successful."
"The camp didn't think it through."
I kissed a girl and I liked it:
"What happens if a child isn't ready to make a decision? Don't a lot of girls in college have a lesbian phase and then they realize that they're not? Maybe they're going through something. Maybe they want attention. Maybe they're going through a bad breakup. What is the age that someone's absolutely positive who they are?"
"There's got to be gray area. … I've heard of situations when [people] unmake that decision.
"What does that mean for that camp? What does that mean for that bunk? Maybe a mother isn't ready for her child to see a penis in a bunk and understand that child identifies as a girl."
Taking it to Twitter:
The Naturally Thin author made it clear she wasn't phased by 'cancel culture.'
True. Nominate me for cancelation…there are like five others before you so take a number. 😘 https://t.co/tGOODK5gy7

— Bethenny Frankel (@Bethenny) September 28, 2021
The RHONY alumni doubled down on her comments…
Listen to the podcast. Then comment. I was absolutely not wrong. And I'm going to discuss this again this week. Thankfully I have a platform to clarify what the media loves to distort. @justbpodcast ps. I'm not afraid of cancelation so not afraid of charged discussions. https://t.co/FDVsKUCWan

— Bethenny Frankel (@Bethenny) September 28, 2021
Want to stay up-to-date on all things reality tv?
Check out Zachary Reality for all things Bravo, Bachelor Nation, and beyond!
Drop your thoughts on Bethenny's latest controversy off in the comments.
---