Former Bachelor Colton Underwood Doesn't Plan To Sign Prenup With Fiancé Jordan C. Brown
Ashley Hoover Baker March 8, 2022 1:53pm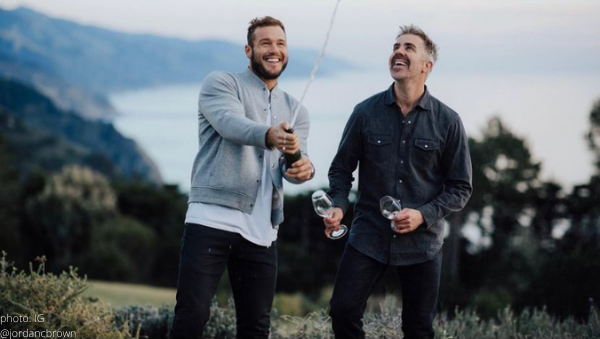 The Bachelor alumni, Colton Underwood, doesn't intend to sign a prenup before his upcoming marriage to political strategist, Jordan C. Brown.
During an appearance on Bravo's Watch What Happens Live, Colton confessed his aversion to having a premarital agreement in place before exchanging vows.
"We've already had this conversation. We're in it for the long haul."
"We don't want to put those vibes out there."
Confident Colton:
The star of Netflix's Coming Out Colton just knew Jordan was going to be the recipient of his 'final rose.'
"I only had to be gay 5 minutes to understand that there was nothing better than my connection with him."
"It was a pretty easy decision."
Plot twist:
A viewer question from WWHL asked which former Bachelor hunk Colton found most attractive.
Knowing Colton likes 'daddies,' this shouldn't have been surprising, but- alas- my jaw dropped. 
See his response for yourself!
Want more Bachelor Nation news and gossip in your life?
Check out the Get'n Cozy With Erin Hill podcast for exclusive interviews and more!
Drop your thoughts on Colton forgoing a prenup in the comments!
---