Ariana Madix Gives Insight Into Tom Sandoval And Tom Schwartz's Cringe 2/8/2023 WWHL Appearance
Raquel was "there in New York. I know for a fact."
Ashley Hoover Baker May 24, 2023 8:26am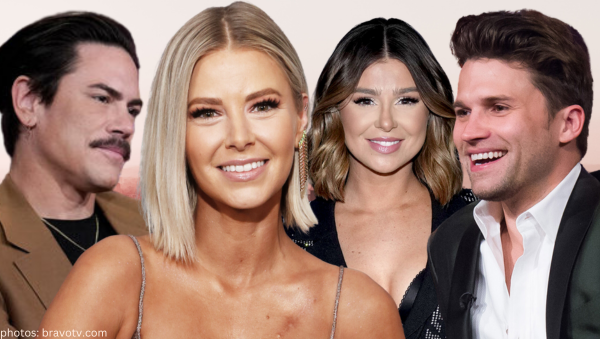 Compassionate queen, Ariana Madix, feels bad for the position Tom Sandoval put his friends in when he cheated on her with her 'close friend,' Raquel (legal name Rachel) Leviss.
During an appearance on the Call Her Daddy podcast, Ariana explained what she found most repulsive about Scandoval, yet still found space to show empathy for others.
The Bloomingdale's influencer noted how the worm with a mustache took to "flying [Rachel] to different places" while he was still in a relationship with Ariana.
Never forget the cringe AF "Watch What Happens Live appearance" from February 8, 2023, "where Schwartz was covering his mouth and acting all weird … it's because she was in the hotel room."
The Bambi-eyed bitch "was there in New York. I know for a fact."
Sandoval "was using other people's credit cards and things to basically make them pay for things then Venmo-ing them later."
"It makes me really upset because I feel like he put people in a position where they felt like they didn't know what to do. I feel bad because I can only imagine how heavy, how much that weighed on them."
Do you think Schwartz and anyone else who covered for Scandoval deserves this much grace from Ariana? Drop your opinion below.
---