Austen Kroll Dishes On His Winter House Love Triangle With Ciara Miller And Lindsay Hubbard
It's not just us... Austen was shocked to find himself in a love triangle as well.
Ashley Hoover Baker October 20, 2021 9:44am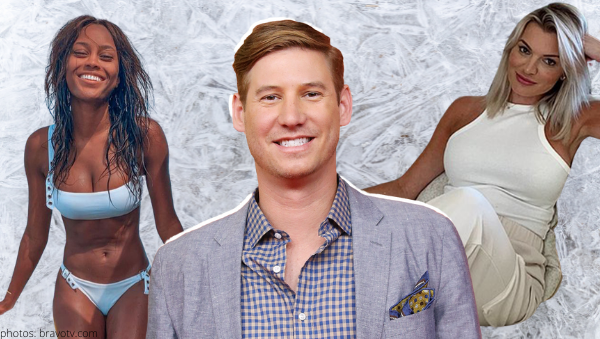 "He's got money. He's in magazines. He's got more honeys than any honeybee."
Imma need someone to make sense of this for me…
Southern Charm's Austen Kroll found himself in the middle of a love triangle with two Bravo beauties while filming the spinoff show, Winter House.
(Yes, I said Austen- not Craig Conover….)
Austen spoke exclusively with E! Online to spill the tea on the love triangle he had with Summer House stars Ciara Miller and Lindsay Hubbard.
Love was in the winter air:
Austen explained that he didn't expect to find romance during the hybrid cast's Vermont getaway.
"I'm really just looking to have fun and to get away from Charleston really and to have fun with my friends in the mountains."
Austen and Ciara:
"Ciara and I did kind of—not immediately—but pretty quickly hit it off. I was just attracted to her of course and just her sense of humor I guess, we really clicked on that. The fact that I could make her laugh on command is key."
View this post on Instagram
Austen and Lindsay:
Here is a bit of history that you may not have known…
"Lindsay and I have been friends for like the past four years. And we're great friends in fact," explained the South Carolina resident.
"She knows everything about my past relationship and I know everything about hers. We used to call each other up and bitch and moan and complain about all the things I didn't like. So going to Winter House I was very excited to see Lindsay, because I was like, 'Hey, if everything turns sideways, at least I have Linds.' And she felt that same way about me."
Plot twist:
Austen explained that he was surprised to hear Lindsay confess, "I'm in love with you."
Well, that makes both of us…
"Now her dropping that bomb on me was just that: It was her dropping a bomb on me. A bomb that I was not expecting. I was kind of like, 'What?! What are you doing Linds?'"
"It's not me going into the house and pursuing every girl that's there. It's me having the prior friendship with Lindsay."
While Bravoholics will have to wait and see how things play out for Austen, Ciara, and Lindsay, he did share that, "I leave the house on good terms with everybody."
ICYMI:
Fan favorites from Bravo TV's Southern Charm and Summer House have joined forces- along with some new faces- for a two-week vacation at a ski house in Stowe, Vermont.
Watch the premiere of Winter House on Wednesday, Oct. 20th on Bravo.
What do you think these two mega babes see in Austen? Sound off in the comments!
---