Video Surfaces Of RHOBH Star Dorit Kemsley's Home Invasion
Trigger Warning!
Ashley Hoover Baker November 9, 2021 10:22am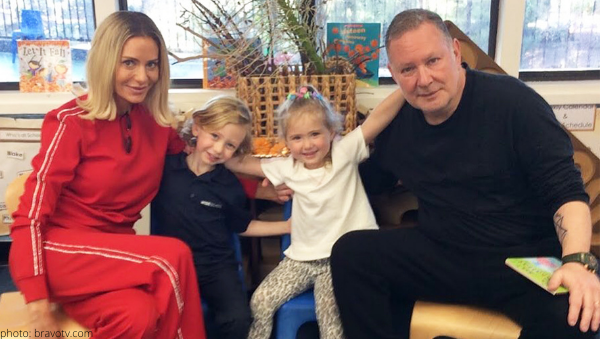 Trigger Warning!
Video of Real Housewives of Beverly Hills star, Dorit Kemsley's home invasion has surfaced- courtesy of the LAPD.
The report:
The security camera footage released began at 10:52 p.m. October 27, 2021, in which two hoodie-clad robbers appeared at the family's Encino property before one of the robbers shattered a sliding glass window.
Skipping ahead to 11:09 p.m., the video showed one of the robbers fleeing the property with stolen goods wrapped in bedding.
According to the Los Angeles Police Department, "The victim was inside the residence at the time and was confronted by the suspects. Both suspects threatened to kill her as she pleaded for her life and the lives of her young children.
"In fear for her safety, the victim complied with the suspects [sic] demands and directed them to valuables. The suspects took high-end handbags, jewelry, and watches."
In case you missed it:
In late October 2021, the Kemsley home was robbed.
Dorit was held at gunpoint as two men robbed the family's home while the couple's two kids slept in another room. PK was in London at the time of the home invasion. A Page Six spokesman "refused to confirm reports that Dorit was held at gunpoint during the break-in."
Daily Mail reported, "Three men broke into the residence, smashing through the children's classroom door, around 11 p.m. PT while she was asleep."
"Two of the suspects walked into her bedroom while she was sleeping and she woke to them standing at the end of her bed."
Dorit's only focus during the invasion was to protect her kids.
Dorit begged, "Don't hurt my babies. Don't kill me. I'm a mother."
"Kill her," answered one of the intruders.
Thankfully, Dorit wasn't injured and the intruders did not enter the kids' bedrooms.
Want to stay up-to-date with all things Real Housewives?
Check out Zachary Reality for the latest news and gossip from Bravo, Bachelor Nation, and beyond!
Do you think Dorit (and other reality stars/influencers) will change how they flaunt their wealth in the future? Sound off in the comments!
---