Vicki Gunvalson's Son Calls Her Out For Not Believing In "Democracy, Science, And Diversity"
Mike Wolfsmith took to social media to confirm a fan theory about his mom.
Ashley Hoover Baker January 15, 2023 9:42am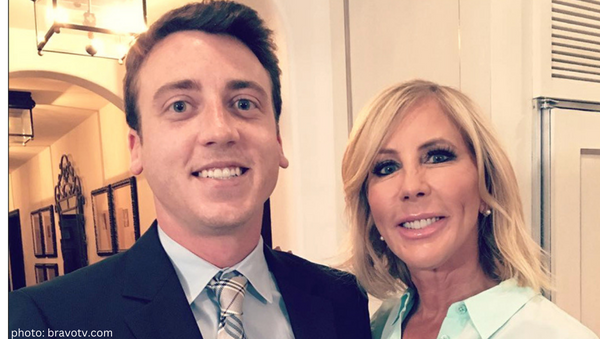 The OG of the OC is getting called out … by her son!
Mike Wolfsmith, the son of Real Housewives of Orange County's Vicki Gunvalson, didn't hold back on social media when it came to his family's beliefs.
How it started:
@dominique_sbcc took to Instagram to note that Mike is "The only normal one of the family who believes in democracy, science, and diversity."
Another IG user jumped in to defend the Real Housewives Ultimate Girls Trip season 2 star, "Wow you're N obnoxious and rude human."
Let's just say, Mike wasn't having it…
How it ended:
Vicki's son jumped in and shut sh!t down regarding his beliefs, despite his mother's and family's.
See for yourself:
Vicki Gunvalson's son confirms she doesn't believe in "democracy, science and diversity." 😬 #rhoc pic.twitter.com/hKcKrkL3Zz

— OnThisDayENT (@OnThisDayENT) January 15, 2023
Do you think Vicki is going to erupt on her son for calling her out publically? Sound off below.
---