Tom Sandoval Said He Cheated On Ariana Madix With Rachel Leviss "For Love"
"I'm the first to admit I've made mistakes ..."
Staff September 28, 2023 9:07am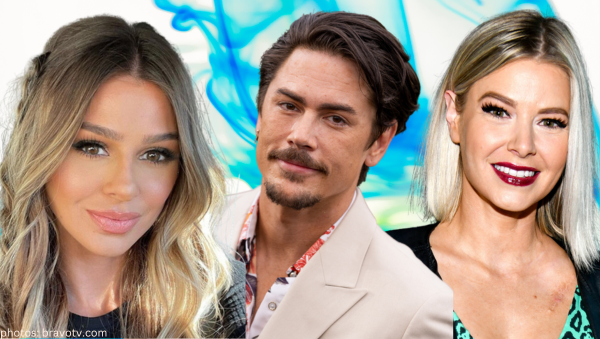 Tom Sandoval dropped a bomb during his opening package on The Masked Singer. ICYMI, the Vanderpump Rules villain is *allegedly* disguised as The Diver on FOX's popular competition show. 
Before the TomTom and Schwartz & Sandy's co-owner took the stage, he admitted to being loathed for cheating on his partner. "I've been everyone's favorite person to hate and – to be honest – I get it."
"I'm the first to admit I've made mistakes, but, honestly," continued Tom, "I did it for love."
Playing the victim card, Sandoval attempted to solicit sorrow from the crowd even though he chose to blow up his whole life by cheating on his life partner, Ariana Madix, with her 'friend,' Rachel [former Raquel] Leviss for several months before getting caught.
"It hurts when I get judged by people who've never even met me and I've become a scapegoat for every dude they've ever known."
If the overuse of the word "honestly" didn't make it obvious enough that The Diver is the now-infamous VPR star, calling himself a "scapegoat" for all cheaters seals the deal.
View this post on Instagram
The Diver claimed to cheat "for love" with Rachel; however, he publicly put her in the friendzone after he wished her a happy birthday on Instagram.
Do you believe there was 'love' shared between Tom and Rachel, or did he 'love' the attention he got? Drop your opinion below.
---